W orders two new original series, more Property Brothers
In addition to new episodes of Property Brothers and Pressure Cooker, W Network has greenlit an eight-episode season of the renovation competition show Game of Homes.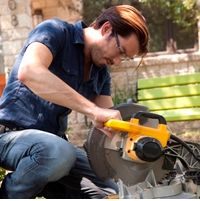 Demonstrating a growing theme throughout this week's Banff World Media Festival, W Network has greenlit two new event-based series – Pressure Cooker and Game of Homes – for its fall lineup, along with a fifth season of the popular real estate show Property Brothers.
The value of short-run, event-based series is a much discussed topic at this week's conference, and W is jumping in the fray with Games of Homes, which will feature four teams working to complete renovations on four separate homes in Vancouver. The winning team will get to keep their newly renovated house, mortgage-free.
As previously announced, the W Network will also air the cooking competition series Pressure Cooker from Bristow Global Media through a partnership with U.K. celebrity chef Jamie Oliver's Fresh One Productions.
By positioning the new shows as event-based series with shorter runs, W Network can better dedicate marketing efforts to promote the shows over a concentrated period of time, says Vibika Bianchi, VP, original programming, women and family, Corus Entertainment.
"In this industry, it's hard to always have something fresh and new, so when you do it, you kind of want to go big with it and make sure you get as much attention to it as possible," Bianchi said.
The Pressure Cooker event series allows W Network to get into the food space in a "noisy" way, Bianchi said, while the high-stakes Game of Homes allows the network to continue to build off its previous success with real estate programming.
In addition, the fifth season of Property Brothers is slated to air on W Network in spring 2015. The show continues to be a top-rated series on the channel.
From Playback Daily