Super Ecran launches GO app
The first French-language offering in Bell's line of on-demand network apps could lead the way for its other networks in Quebec.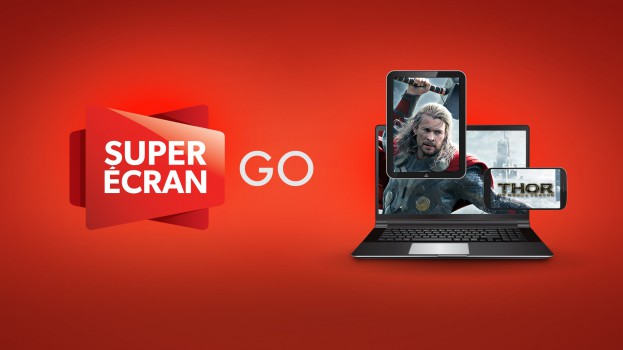 Super Écran has launched Super Écran GO, the latest in Bell Media's line of GO apps and the first from a French-language network.
The application will give users on-demand access to over 500 hours of Super Écran films and programs on their computer, tablet or smartphone. The app integrates Bell's Cinépop GO for users that also subscribe to the premium film network.
"What will be interesting is that 90% of Quebecers don't watch English television and movies, so they are really waiting for French networks to be released," Charles Benoît, president of television and radio for Bell Media Quebec, tells MiC. "I'm anticipating it will be a success."
The service is available for no extra charge to Bell TV, Videotron and Cogeco Cable customers who subscribe to Super Écran. While there will be efforts to make a deal with other services, Benoît says that the app is currently available to 90% of their television subscribers.
The app, like the network, is free of advertising. This is similar to how The Movie Network GO operates, an app Benoît says laid much of the groundwork for Super Écran GO.
"Actually, the major work was to translate. They started working on it the beginning of October, and it took all this time to get it set up," Benoit says, although the service's operation will be separate from their predecessor. "We're part of the same back office, but we're using a different traffic system to operate Super Écran GO."
Super Écran GO is Bell Media's first French-language GO app, and Benoit says it may lead a rollout that includes Ztele, Canal D, Canal Vie and VRAK TV in the coming months.
"We'll see the impact with Super Écran GO and if the results are good, we're going to be looking at launching all of our French brands," he said.