Engagement with television through social media on the rise: Seevibes
The report shows a greater percentage of Canadians talk about TV on Twitter than Facebook.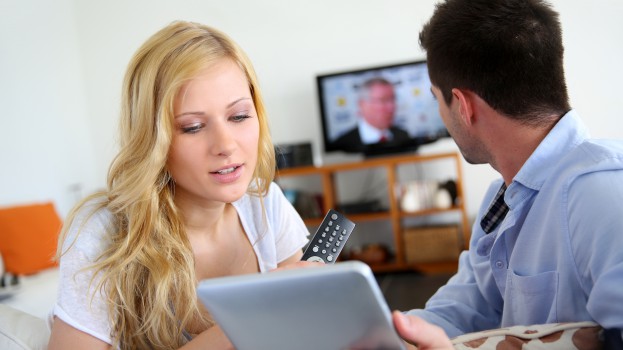 Social TV is growing in Canada as more social media users are going on Facebook and Twitter to interact with their favourite television programs, according to a new report.
Seevibes' State of Social TV in Canada report states that competing for top numbers of fans and followers is not an accurate gauge of how engaged those social media users are with a program. It instead attempts to quantify engagement by measuring the number of interactions by English-speaking Canadians. An interaction is defined as posting a status, comment or tweet that mentions a program, or by liking or retweeting one that does.
The report focuses on Facebook and Twitter, adding that while emerging social networks like Instagram and Tumblr have the potential to create an impact, they only represent a small portion of interactions with TV programs at this time.
Of Twitter's 3.4 million English-speaking users in Canada, 65% of them talk about television, compared to 36% of Facebook's 15 million. While a greater percentage of Twitter users talk about TV, Facebook's larger pool of users contribute more interactions overall. Even though the gender distribution of social TV interactions on Twitter is almost even, 63% of the interactions on Facebook come from female users.
In the first quarter of 2014, Canadians had 57 million interactions with television. Facebook contributed 77% of those interactions, while 23% of them were on Twitter. There was a 12% overall growth in the number of interactions, but Twitter on its own saw a 63% growth in its interactions.
Part of the reason for Facebook's larger share of the interactions is that the social network encourages interactions to take place before, during and after the show. Twitter interactions had more immediacy, occurring while the program aired and serving as a better gauge of current buzz.
Sporting events were more commonly interacted with by Twitter users (67% of total interactions), while Facebook users interacted more with reality television (83% of total interactions).
These results may be skewed, however, as the first quarter of 2014 featured many major sporting events, such as the Winter Olympics, Super Bowl, NCAA Men's Basketball Tournament, Major League Baseball's Opening Day and the Winter Classic and Heritage Classic hockey games.
Another way the report measured engagement was through the frequency of the interactions. The report shows that users are interacting with programs more than once, suggesting greater engagement. Overall frequency grew by 17% this year, with Twitter users showing more repeat interactions in all program categories except for news.