Former Genesis Vizeum CEO Bruce Claassen has died
The media industry heavyweight passed away Thursday morning following a short illness.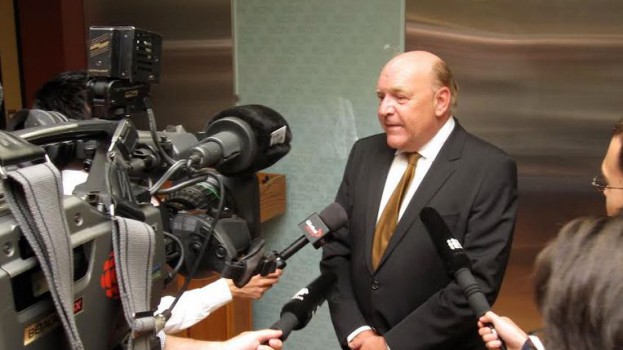 Bruce Claassen died early Thursday morning in hospice in Florida following a short illness.
Claassen, who was 60 years old, was a master storyteller who commanded the room with his energy and big personality. He was also one of the pioneers that helped build the media management industry we have today.
Annette Warring, CEO of the Dentsu Aegis Network, first worked with Claassen when Genesis Media was established in the early 1990s and says that he has been a huge influence in her life. "I worked with Bruce for nearly half of my career," says Warring. "Every day began with 'kiddo, I have a story to tell you…' and although I might have heard those stories over and over again, I never grew tired of his boundless wit or his unfathomable wisdom. He was a visionary with a heart of gold. I am proud to have become the leader he intended me to be and I will be forever be grateful for his mentorship. It is a sad day."
Claassen began his career in his home town of Montreal at the Montreal Star before moving to Toronto in 1990 to help launch McKim Advertising's media arm, the McKim Media Group. In 1992, Claassen was recruited to head the newly-merged media independent and Vickers & Benson spin-off, Genesis Media, as its first president. He eventually bought out the original owners and built the agency into one of the largest Canadian-owned media management firms. The connection with V&B was severed in 1996.
He launched Planet Genesis, one of the first internet divisions in 1995, as well as Genesis Direct, Clickthrough and the Media Consulting Group. Claassen was also very active within the industry as a director on several boards including Audit Bureau of Circulations, BBM, ICA, ABC, NADbank and was twice the president of the CMDC.
In October 2007, Claassen merged Genesis with the Aegis Media Group network, Vizeum, to form Genesis Vizeum, part of Aegis Media Canada. Genesis was dropped from the name in 2010 and Dentsu purchased Aegis Group in July 2012.
Claassen left the agency he built at the end of 2009 and formed Bluepoint Investments, through which he launched a successful bid to acquire the Saskatchewan Communications Network (SCN) in 2010. The TV station was sold to Rogers Broadcasting in 2012 but Claassen refused to retire and just go fishing. He focused on enjoying life in Florida and turned his attention to his US business interests and one of his first loves, music. He pursued that interest with the purchase of Schumacher Music, the largest full-line music retailer in South Florida and proceeded to transform it into a thriving music and entertainment company.
Claassen held Bachelor of Commerce and MBA degrees from Concordia University.
Funeral arrangements for Bruce Claassen have not yet been announced.