Inside the Cannes Lions media judging room: Blog
Karine Courtmanche, president at Touche! takes MiC inside the Media category judging room at the Cannes Lions.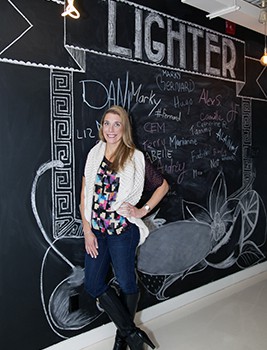 Touche! president Karine Courtemanche has wrapped up her duties as judge of the Cannes Lions Media jury member. She blogged her experiences, sharing the things she learned inside the jury room, including the realization of just how tough it is to make the shortlist.
By Karine Courtemanche
I have now seen Cannes from the inside, as a judge in the Media category. What will I bring back home (beside a permanent rosé hangover)? The newfound conviction that it takes a lot more than a great campaign to win a Media Lion! I had never realized how difficult it is to make an international shortlist. I used to send an all staff email letting my team know that we were shortlisted. These days are gone: any shortlist will become news worth celebrating !
To win, it takes a killer case-study video. It is impossible to make the shortlist without engaging storytelling and a well-crafted presentation. In some cases, videos have become just as creative – sometimes more so – than the campaigns themselves. While a good video cannot save a weak campaign, a bad video can easily destroy a strong campaign. The new judging process for media makes it incredibly difficult to make the shortlist.
There were 3,200 entries in the media category this year. If a judge watched each entry, it would take that person more than 120 hours! Therefore, the 40 jury members were split into eight groups every morning. Each group watched in between 150 to 200 two-minute videos every day. After watching each video, jury members were asked to give it a score from one to nine. Therefore, each submission was viewed by only three to five people. It is a very small group. Personal taste, cultural background, past jury experiences influenced greatly the scoring.
For example, I ran into an outdoor campaign that was very similar to a campaign I had judged in another jury a few years ago. I therefore gave it a low mark because of its lack of novelty. I later found out the other three people judging with me that day had given it 7+. The fate of this case was determined only by my personal past experience. Had we been a larger jury, its fate may have been different.
What else did I learn?
1. It is a lot easier to make to the shortlist if it is a charity case.
2. Advertising for pet products should be a category in its own. I saw everything from a TV station for dogs to a food truck for dogs (which was a pretty good case actually!)
3.Sadly, it is much easier to remember the very bad cases then the very good ones.
4. Only five people recorded the voices-overs for all 3,200 entries ! (No kidding, all voice-overs sounded the same.)