England vs. Italy is CBC's highest rated World Cup stage match ever
Almost 3 million people tuned in to Saturday's match, with audiences for all games tracking 60% higher than in 2010.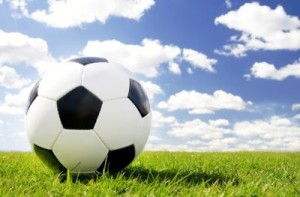 England may have lost the match, but it won in ratings: Saturday's soccer battle between England and Italy was the CBC's highest rated FIFA World Cup group stage match ever.
Game day numbers reported by BBM were a record 2+ audience of 2.8 million, the highest ratings CBC has seen for a group stage match since England vs. USA in 2010, which drew 2.2. million Canadian viewers.
The second highest gate for 2014 FIFA World Cup coverage was played on Sunday between Argentina and Bosnia-Herzegovina, which welcomed a 2+ audience of 1.9 million.
So far, more than 21 million Canadians have tuned into the network's Brazil-hosted 2014 World Cup coverage,  following either on TV, radio or online.
Comparing the 2010 tournament's first four day stats with 2014, almost 1.5 million more Canadians have tuned into this year's edition, with game audiences tracking 60% higher in 2014 than in the group matches in 2010. Games are averaging 1.5 million among 2+ viewers.
The 2014 FIFA World Cup runs through July 13.