Social media's impact on how we tell stories: Cannes blog
The UM Canada director takes in star sessions from David Hasselhoff and Sir Patrick Stewart and shares how their online evolutions could influence brand work.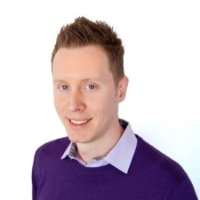 Can't make it to Cannes this year? Ryan Van Dongen, director of connection planning and innovation at UM Canada is taking some of the leg work out of the conference by summarizing some of the highlights of the week for him so far. From the importance of storytelling to David Hasselhoff lookalikes, check out what he has seen so far this week.
By: Ryan Van Dongen
The 2014 Cannes Lions are officially underway, and it's not difficult to tell with the Boulevard de la Croisette peppered with a host of digital media companies. The likes of Twitter, Pinterest and Facebook can be found just outside of the Palais, which is fitting given the prevalent theme the past few days has been how social media is re-shaping the way we tell stories. Stories are no longer pre-manufactured and served up to the masses; they've become live, dynamic and real-time. Celebrity speakers David Hasselhoff and Sir Patrick Stewart both talked about how social media has allowed them to evolve their personal brands through the always-on instant connection with consumers.
For the Hoff, social media has helped to sustain his career as an entertainer. He's been able to connect with and gain the support of a whole new generation by embracing a lighthearted satirical view of himself. He spoke fondly of all the user generated content fans have created with him as the star, but still sees opportunity for growth. IPG's Golin Harris hosted the session and invited the audience to participate in a social experiment called #hoffornot, designed to increase the Hoff's relevance. By playing a fast-paced online game in which users are challenged to guess if images feature the Hoff or a lookalike, participants are entered for a chance to hang out with the Hoff anywhere in the world.
Sharing results through social media increases the odds of winning. During the seminar alone, 12 million people used the hashtag. For Sir Patrick Stewart, social media enabled a re-brand of sorts. Feeling typecasted by having played such strong characters as Captain Picard and Professor Xavier, he used Twitter as an outlet to share playful authentic stories with fans. A recent in-the-moment Twitter exchange with US comedian Rob Delaney parodying a phone call between the British Prime Minister and Barack Obama kicked-off a meme where other celebrities quickly piled on. By sharing more insight into his personality through social media he was able to change people's perceptions of him which has opened up fun new opportunities for his career. He proudly acknowledged the fact that he was recently asked to present alongside Chris Rock at the upcoming American Comedy Awards.
Experimentation for these celebs was vital to their success. The ability to re-shape their stories as they told them allowed them each to discover new ways to increase their relevancy to consumers. In a world over-saturated with stories, relevancy is key; it's how consumers manage overload. Brands need to experiment in order to tell stories that are relevant to consumers but that experimentation doesn't need to be expensive. Social platforms may have become pay to play spaces, but tools exist that allow for the testing of content before it's posted so marketers can be strategic about which parts of their brand stories they put paid media support behind.