Key mobile themes from Facebook's Sandberg: Cannes blog
By AOL Canada 's Marla Natoli: Sheryl Sandberg tells the Cannes audience that had Facebook launched two years later, it would have been a mobile co.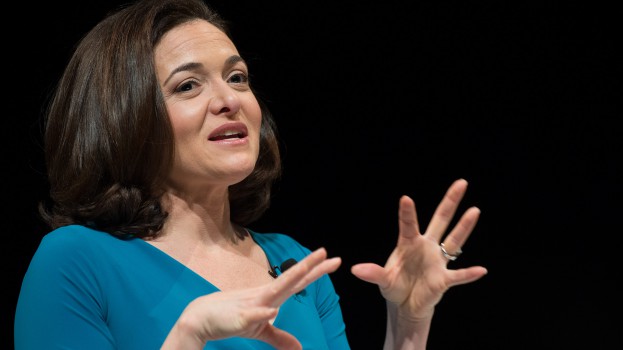 Marla Natoli, manager of video and mobile at AOL Canada runs down the top trends from the often quoted Facebook COO Sheryl Sandberg's keynote talk from Cannes this week, including the admission that the company has been slower than it should have been in the mobile space.
By: Marla Natoli
As someone specializing in the areas of video and mobile, I believe Sheryl Sandberg's keynote at the Cannes Festival highlighted a few key themes that all marketers and media companies should be thinking about, (and all media and technology players should be investing in,) if they haven't already.
Fusion of art and science: Sandberg presents media as an opportunity to bring art and science together – "art" being the creative work behind advertising, and "science" being smart targeting. In my opinion, this fusion of art and science is one of the most exciting things about working in the media industry. We are given an opportunity to think up big, creative ideas and implement them with leading edge technology in order to create truly revolutionary products and campaigns.
The power of smartphones is a game changer: It's no shock to anyone that mobile has fundamentally changed the way people live their lives. As Sandberg points out, while this may sound obvious and cliché, it's important to point out why the power of the smartphone is so significant – she notes if Facebook had started two years later it would have been a mobile company. The fact we carry devices with us that are at least, if not,  more powerful as a laptop, gives brands the opportunity to make advertising more personal. As users engage with content and media across several devices anywhere and everywhere, (including the toilet, as Sandberg points out, 25% of us admit to using our phone in the bathroom), reaching consumers with a meaningful and targeted message grows in importance to break through the clutter and drive results. The portability of the device not only presents endless opportunities for smarter targeting, but also challenges us to re-evaluate things like attribution modeling to really understand a user's path to purchase, and media consumption behaviour, so brands can deliver smarter campaigns across mediums and platforms.
Video and mobile are the present and future: Tied to the Sandberg's previous point on the power of mobile, was the notion that two years ago most of our mobile phones would not have been powerful enough to support video. In Canada, which already boasts some of the world's highest rates of video viewing, and around the world, online video continues to grow as an integral part of a brand strategy. Mobile video presents even more opportunity in the future, as video becomes more accessible to people on the go – anywhere and anytime.