Netflix, IPTV on the rise in Canada: report
A third of English-speaking Canadians subscribe to Netflix, as penetration of IPTV service climbs, reports Media Technology Monitor.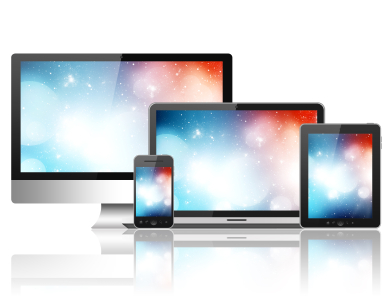 Nearly a third of Canadian Anglophones now subscribe to Netflix, while the penetration of IPTV services in Canada continues to climb, says a report from Media Technology Monitor.
The report, titled Media Technology Adaption Spring 2014, found Netflix's subscriber base in Canada is likely to continue to grow as the streaming service offers more content. The report, released earlier this week, looked at the adoption of various technologies among English-speaking Canadians.
Overall, 45% of those polled watch TV content online, an 18% increase over last spring. However, despite the hype around SVOD and online viewing, the report found that the number of Canadians who watch TV exclusively online remains fairly small at 6%.
About one in eight Canadians have no traditional TV service in their homes, and do not subscribe to any service or get channels over the air, MTM noted.
Cable TV and satellite TV penetration continues to decline, with cable TV penetration at 43%, which MTM said is almost 30% lower than in 2008. About 20% of Canadian have satellite TV, down from a high of 27% in spring 2012, said MTM. These numbers are anticipated to continue to decline with the rise of IPTV services. As of this spring, a fifth of Anglophone Canadians subscribe to an IPTV service, representing a 33% increase over last spring.
When it comes to which devices Anglophone Canadians are using to watch television programming, the report found that about 13% of smartphone owners  and 14% of tablet owners watch TV programming on those devices.
Of particular note is that smart TV penetration continues to increase, with about three in 10 Anglophone Canadians now owning one. However, only 55% of smart TV owners had connected their TV to the internet in the past month. Of those users, only 36% used the built-in internet connection capability; others used Apple TV or gaming consoles to connect. This, the report's authors noted, indicates consumers are buying smart TVs due to their availability more so than a desire to use the features the device offers.
Online video consumption as a whole continues to rise, with 80% having watched some form of online video in the last month. The dominant activity was watching content on YouTube, with 67% of those polled using the platform, far ahead of TV content's 45%.
Finally, social TV interaction remains mostly a niche activity, with only about 10% of Canadian Anglophones using social media to comment on a program they are currently viewing, MTM found. When they do, they are twice as likely to use Facebook than Twitter, due to Facebook's greater use among English-speaking Canadians.
The results of this report are based on a spring 2014 survey of 2,002 English-speaking Canadians living across the country. Forum Research Inc. conducted the interviews from March 18 to April 19. The margin of error is within plus or minus 2.2 percentage points, 19 times out of 20.
From Playback.