Bell Media to cut TV staff in Toronto
The company will eliminate up to 120 jobs this summer due to financial pressure around its TV services.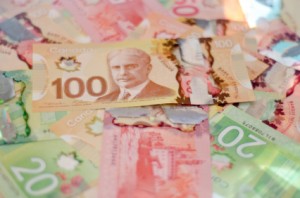 A challenging ad market has caught up to Bell Media, which today revealed that it is laying off up to 120 positions this summer from its Toronto TV operations.
The layoffs were revealed through a notice to the Ministry of Labour earlier today; spokesperson for Bell Media confirmed the layoffs to Media in Canada, but declined to elaborate on which jobs would be affected.
The layoffs are being attributed to "financial pressure related to advertising and subscription challenges" across Bell Media's TV services.
According to the company's spokesperson, the decision was made now to alleviate pressure as quickly as possible.
The Bell Media layoffs come on the heels of earlier announcements of the elimination of 657 jobs at the CBC and 400 jobs at Shaw Communications, the parentco of Shaw Media.
Image courtesy of Shutterstock