Rogers reveals schedule for 2014-15 NHL season
Nine networks will broadcast 350 hockey games, including more than 200 airing nationally.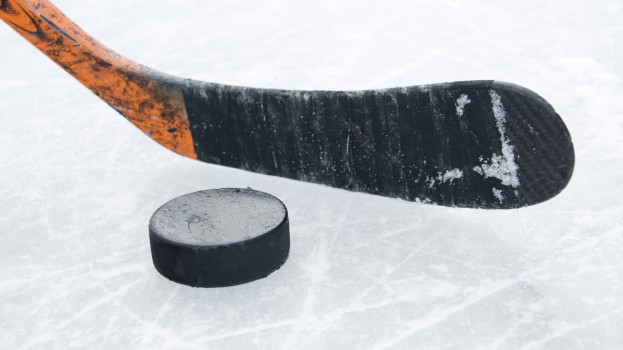 Rogers has announced the broadcast schedule for the 2014-15 NHL season, the first of its 12-year agreement with the hockey league.
The broadcaster revealed details on its three nights of weekly hockey programming, placing a particular emphasis on the amount of Canadian teams being showcased during the 350 regular season games that will be aired this season. Between the three programs, Canadian teams will be featured in 155 games, including 29 all-Canadian match-ups.
Scotiabank Wednesday Night Hockey, coming over from TSN, will begin with the first games of the season on Oct. 8. Sportsnet will be airing a Canadian double-header featuring the Toronto Maple Leafs against the Montreal Canadiens and the Vancouver Canucks facing the Calgary Flames. All of this season's Wednesday night games will be split between the Sportsnet family of networks.
The Rogers-produced Hockey Night in Canada debuts on Saturday, Oct. 11 with a seven-game lineup featuring all seven Canadian NHL teams.
The press release from Rogers says that the network for Hockey Night in Canada games will be announced on a week-by-week basis in the near future. As part of a sub-licensing deal with CBC, the national broadcaster will still be able to air Rogers' Hockey Night in Canada match-ups, with other Saturday night games airing on Sportsnet and City under the same banner. Rogers says that this allows them to broadcast twice as many Hockey Night in Canada games, with a minimum of four games available to Canadians every Saturday.
CBC will also be airing the Bridgestone-sponsored NHL Winter Classic on Jan. 1 and All-Star Weekend events on Jan. 24 and 25. The networks airing the special broadcast features and games for Scotiabank's Hockey Day in Canada on Feb. 14 will be announced going forward.
On Oct. 12, Sunday Night Hockey debuts on City. The program will be hosted from a different community arena every week to place an emphasis on telling small-town stories through player profiles and features on local culture. All but two of the Sunday Night Hockey broadcasts – the All-Star Game and a Feb. 8 game on Sportsnet – will be aired on City.
Rogers also says the FX Canada will be airing hockey this season, although specific dates and times for those games have not yet been announced.
Image courtesy Shutterstock.