Where creative and technology merge: Cannes blog
Exchange Lab marketing director Nikki Hawke on top trends from the festival.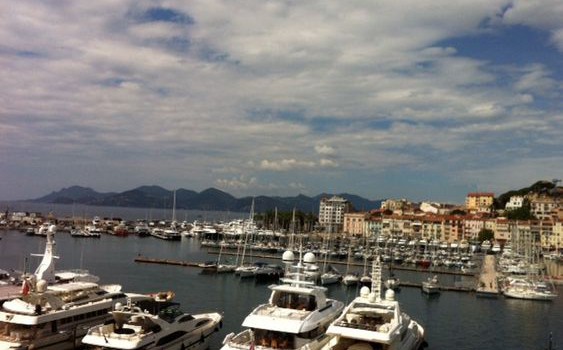 Nikki Hawke, marketing director at The Exchange Lab was at the Cannes Festival of Creativity last week, taking in sessions from trendsetters and tastemakers around the world. She took some time to follow up on her top rated ideas from the week for MiC.
By Nikki Hawke
If there is one thing to take away from this year's Festival of Creativity it's that technology is the future. Oh, and if you are still waiting for the year of mobile to officially arrive you are late to the party. Brands need to ensure they engage a mobile first strategy or we are headed off a cliff.
Recapping an amazing week in Cannes, it was wonderful to witness how many Canadians are leading and succeeding in advertising at home and abroad. Some of the key takeaways from the week included:
Creative and Technology Are the Future
Graham Moysey, Head of International for AOL outlined that digital has clearly invested materially in Cannes, but creativity still wins in the presence category at the festival. There is an opportunity for companies like our partner AOL and others to tie the incredible creative work in both ad formats and advertising into the major growth areas of digital media: programmatic and video. According to e-marketer worldwide programmatic display ad spending is expected to rise from $4.5 billion in 2011 to $32.6 billion in 2017.
The technology needs to keep improving to keep pace with the rapid and fierce consumption habits of consumers, but digital creative also needs to adapt and start pushing beyond the preconceived notions of what's possible with online ads so we can transform these impressions into super-charged brand builders. Marketers have a huge opportunity to dazzle and delight consumers and prospects, but first creative and technology need to officially tie the knot.
Take Risks
Several sessions at the festival reiterated the message that with great risk comes great reward, on all fronts of the business. Oscar-winning producer and director Spike Jonze inspired the crowd by saying good creative is worth losing a job for and people should stand up for what they believe in rather than playing it safe. This struck a chord with the audience since advertising and marketing in recent years has taken a hit on the chin.
The Future is Mobile
The consumer is mobile and it's never been more apparent than it is today, yet only 30% of programmatic spend in digital media currently sit in mobile. There is a definite consensus from the world's leading advertisers and marketers that mobile is still an untapped marketplace. Mobile devices have more influence than computers and yet the industry hasn't been able to get a true handle on the extent of mobile's reach. Say Media's Founder Matt Sanchez outlined the importance of brands creating experiences that are user focused with the understanding that two thirds of consumer consumption happens on a mobile device. Building your brand message for the medium is more important than ever.
Lean In
Another theme this year throughout Cannes is that women in the creative and technology fields are not equal – at least not yet. Sheryl Sandberg, Facebook COO, said she believe we are "decades away from women having equality," and cited the issue as a serious cultural problem. Sandberg went on to say she thinks the advertising community can help move the needle and support female leadership especially since women dominate the marketing and communication fields. We just need to keep supporting each other and ensure fair pay and equal opportunities in the workplace.
Onward and Upward
This next year Canadian's can look forward to Spotify finally making its way to Canada, the rise of responsive storytelling and creative marrying technology. Moving forward CMO's and brands needs to ensure that they are working strategically across all their agencies to ensure media is no longer planned in silos.
With another incredibly informative and inspiring week in Cannes complete, one resounding message remains: evolution is in motion. As the industry evolves the importance of programmatic and automated media as an integrated part of the marketing plan has never been more paramount.
Although, as technology and the possibilities that stem from those advances move full steam ahead other fronts of the business evolution is lagging. This includes equality and opportunities at the senior management level for women.
When it comes to advertising, creative is still king and remains at the heart of the stories brands share. Great advertising cuts through the noise and elicits an emotionally-charged reaction from the audience. Cannes remains a hub for the best in the business to gather, share stories, learn and inspire each other to redefine success and ignite innovation every year.