US Supreme Court rules against Aereo
In a 6-3 vote, justices say the company violates US copyright laws.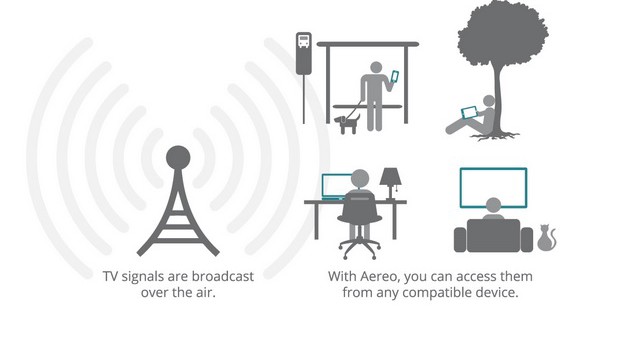 Aereo has lost a major battle in the war it has waged against U.S. broadcasters after the Supreme Court ruled Wednesday that the tech startup violates copyright laws.
In a 6-3 vote, justices said the company, which allows its customers to access television airwaves and stream content on their computers and mobile devices, should pay broadcasters when it connects to their signals using its tiny antennae.
Aereo argued that its business model was not illegal because it allowed "private," not "public" access to the airways. But the court disagreed, stating in a ruling that the technological differences by which Aereo provides TV services to its customers are not significant enough to place it beyond the scope of the copyright act.
In a dissenting opinion, Justice Scalia argued against the ruling by emphasizing that Aereo's system remains inert until a subscriber (who pays about $8 a month) indicates they want to watch a program. This, Scalia argued, makes the company "akin to a copy shop that provides its patrons with a library card."
However, the majority of the justices found that "this sole technological difference" was not "critical" and did not make Aereo different enough from the cable companies that have to abide by the 1972 amendments to the copyright act.
"We conclude that Aereo is not just an equipment supplier," the ruling states.
The company, which is headed by Chet Kanojia, has not yet made a statement about the ruling. However major media companies like CBS, ABC and Disney were quick to celebrate the ruling.
In a statement, CBS said the decision was "great news for content creators and their audiences."
Leading up to the decision Sheetal Jaitly is the director of business development and media for Pivotal Labs had commented, saying his money was on the startup as a winner of the battle. David Jowett, president of Cossette Media said the case was really about how the internet has changed all the rules and created havoc among long-held traditions and seemingly unassailable business conventions.
From Stream Daily