CBC signals radical shift to internet, mobile to cut costs
The pubcaster's latest five-year plan outlines a move away from conventional TV with fewer supper-hour newcasts and reduced in-house production.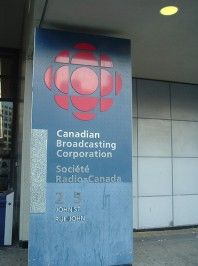 Betting its future on internet advertising and platforms, a modernizing CBC on Thursday signaled a retreat away from conventional TV to digital, and cost-cutting to "financial stability" by 2020.
The cash-strapped pubcaster, in a 19-page summary of its latest five-year plan, said CBC/Radio Canada will shift from a focus on TV and radio news to a "mobile-first" strategy as Canadians increasingly receive their news on laptops, tablets, smartphones and social media.
That heralds fewer supper-hour TV newscasts as the pubcaster aims for a "core baseline" service that calls for "frequent updates and newsbreaks."
The CBC also plans to "significantly" reduce in-house TV production, excluding news, current affairs and radio.
According to the report, changes to CBC's English Services include: investment in a minimum of three dramas that "meet the high critical and creative standard of premium cable," more scripted comedies but less traditional sitcom formats, more satire/sketch comedy, docs with a POV focus as well as investigative and in-depth reporting on the news and current affairs side.
For French programming, the report says CBC priorities will include: refreshing its primetime TV schedule (citing 40% of its current schedule is over five years old) with a focus on drama, cultural events, current affairs programming, and a year-round programming strategy; growing ICI Tou.tv; "attractive, distinctive" acquisition content and a digital/mobile-first news strategy.
The pubcaster's sports coverage will also look to go "multi-platform," and music services will similarly shift to digital.
The move to the internet and mobility will entail job cuts, the CBC warned, with the pubcaster expected to have up to 1,500 fewer employees by 2020.
with files from Katie Bailey 
 More to come…
From Playback Daily