McDonald's teams with Xbox's first original program
Reality soccer series Every Street United leads Microsoft's effort to create a presence on digital platforms and Smart TVs.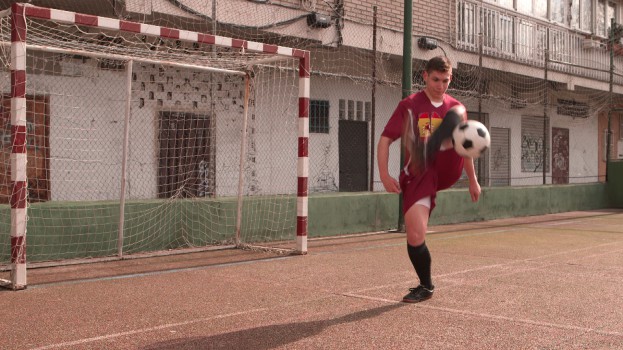 Xbox Entertainment Studios is capitalizing on the attention around both international soccer and Smart TVs with Every Street United, the studio's first foray into original content.
Trying to tap into the world's current soccer fever, the documentary series gathers the best street soccer players from countries around the world. The first three episodes of the eight-episode series have already aired, covering the discovery and selection of the players and the evaluation of their skills.
From here on, they will be trained by legendary stars Thierry Henry and Edgar Davis, leading up to a game in Rio de Janeiro in the series' final episode.
Every Street United is being directed by Mike Tollin, Jon Weinbach, and Barry Hennessey of Mandalay Sports Media. They'll also be executive producers with Phil Lott, Andy Robertson and Xbox Entertainment Studios.
The content is available on the Xbox One and Xbox 360 platforms, as well as on Windows 8 computers, tablets and smartphones.
"It's very much an experience where you're watching the episode and that's what gets you excited for more of the extra content," Jeffrey Dickstein, strategic sales solutions executive for Microsoft Advertising, tells MiC. "Then, there's different experiences that can be as deep or as shallow as a user wants. It's not so much within the linear content, but around it."
These features include fan voting, bonus footage, mini-games and community discussions.
McDonald's is the exclusive sponsor of the series in Canada, with OMD's Canadian branch deploying the campaign here. In addition to strengthening the restaurant's link to international soccer that was established through its existing World Cup promotions, McDonald's will be getting cross-screen visibility on interactive digital ads that will be displayed on the platforms. 

Previous work on this partnership has produced a restaurant locator app that appears on Xbox and Windows 8 home screens. Ads for McDonald's World Cup contest can be accessed through the same portal as content for Every Street United. Sponsorship opportunities for the show are exclusive to McDonald's, but Xbox Entertainment Studios has at least ten more original series in various stages of development.
While soccer provides a worldwide audience, Eyal Zilnik, sales solutions executive, gaming at Microsoft says that the Xbox platform tends to skew towards a male audience between 18 and 40, which is the target for the series. Every Street United is available in 41 countries where the Xbox Video service is available, but that international flavour creates a special appeal for a Canadian audience, Zilnik says.