Ask yourself: "Is this content someone would pay for?"
After chairing the branded content jury in Cannes, OgilvyEntertainment's Doug Scott says it's time to "practice what I preach" through his new shingle, ccMF Productions.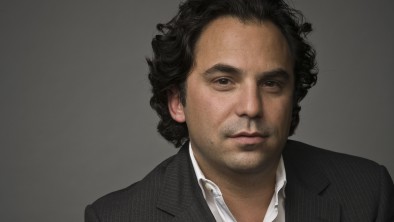 Doug Scott can be a bit of a purist when it comes to defining branded content.
The president of OgilvyEntertainment, who chaired a Cannes Lions jury in the category last month and has just launched a production company with chef Mario Batali called ccMF, said the industry needs to move away from a "creative brief" and take up a "content brief" approach when producing sponsored programs.
Out of the 700 submissions for branded entertainment that made it into the jury room at Cannes, 11 won gold, but none were deemed deserving of the Grand Prix. "There is a fair amount of work that felt as if it was not conceived as branded content initially, and it kind of fit the bill so therefore it was submitted," said Scott in an interview shortly after his return from France. He believes more marketers need to understand the difference between content and formats that go viral and are thus deemed to be "content," despite the fact that the strategy behind it is an ad message.
"Native," "Sponsored," "Custom," — as branded content evolves, there are new, sometimes divisive, terms to attempt to describe it. But it's a growing business: according a recently released AdAge report, 57.0% of marketers plan to increase their content marketing budgets this year. About half of those surveyed, however, said creating engaging content was the biggest challenge to this type of investment, followed by lack of budget (40.9%) and lack of time (also 40.9%).
Considering video makes up 66% of the type of content marketing in use (according to the aforementioned AdAge survey of advertisers and media buyers conducted in February), branded content is emerging as a parallel to programmatic ad buying and an important way to monetize web productions. But there is room to improve the quality of the work that falls under this category, Scott said.
"From a production standpoint, our industry is very good at making beautiful imagery," he said, referencing advertiser collaborations with artists and filmmakers like Annie Leibovitz and Joe Pytka. "But we really have to raise the bar and start to consider … 'Is this content someone would pay for? Is this content that someone would share? Is this content that someone would invite into their leisure time? Is this content that could stand up against the best entertainment in its respective category?' Those are the lenses that the industry needs to start to look at."
Scott, who has worked with Batali in a recent Hulu series called The High Road and last year's Bringing the Best show from Hellmann's mayonnaise, plans to "practice what I preach" with ccMF, which has about 12 projects in development and plans to release 4 to 6 projects by next year.
Targeting 18- to 35-year-olds, the projects will span short- and long-form programming for online and broadcast. Not all content they produce together will necessarily be branded, either – the primary business model for the production company will be a traditional licensing approach, Scott said.
"Our starting point will not be the brand's need, as much as it is the cultural interest or opportunity," he said.
ccMF's productions will stray from the Erie Canal area as the current trend in unscripted programming stems from northern and southern states, such as Alaska: The Last Frontier or Duck Dynasty.
"I think there's a big appetite for [stories that come out of the] places we don't go to, but are fascinated with by the people that are there," Scott said, adding that he and Batali are working on a long-form doc around nourishment, and others that touch on music, culture, travel and technology.
While a lot of decisions are yet to be made — the prodco was only announced in June — Scott knows one thing for sure: the format won't always be limited to 3- to 5-minute webisodes.
"Good stories will be watched. They'll be viewed," he said. "We have to stop trying to fit content into media time and really start focusing on producing stories that are the length in which they require to tell that story in its fullest."
That change in perspective, he says, is key to improving branded content, and moving away from an "old-media mentality into a new media environment."
From Stream Daily