CTV Extend gets Blue with Julia Stiles
The network has acquired the Canadian rights to all three seasons of the web series, which is carried by Hulu, Fox.com and WIGS in the US.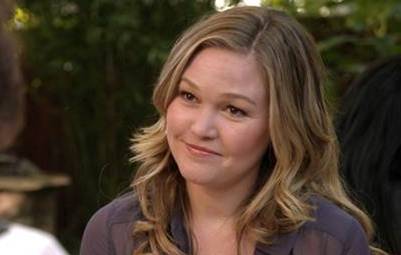 CTV announced on Monday that it has acquired the award-winning web series Blue, starring Julia Stiles, for its recently launched digital platform CTV Extend. The show follows the story of Stiles who plays a single mother trying to protect her son from the consequences of her secret career as an upscale escort.
The first two seasons are available for streaming on the free, ad-supported VOD network at CTV.ca and on the CTV Go app, along with the recently launched season three, which adds Eric Stoltz and Alexz Johnson to the cast.
Blue was created for WIGS, a YouTube network that carries scripted series and documentaries made by high-profile Hollywood stars and filmmakers. It was founded by producer Jon Avnet (Risky Business, Black Swan) and Rodrigo Garcia (In Treatment, Albert Nobbs), the writer/director behind Blue.
Although the first two seasons of Blue were originally seen on WIGS in the US, the per episode running times in season three were extended to about 40 to 60 minutes from under 10 minutes, and they streamed on Hulu, Fox.com and the WIGS website, not YouTube. CTV has exclusive rights to season three in Canada.
In addition to the eight hours of episodes, CTV Extend will also host numerous digital extras for Blue, including behind-the-scenes vignettes with the filmmakers, writers, actors and crew. As it continues to license content for the VOD platform that it launched this past spring, CTV is taking a leadership role in the Canadian market where broadcasters are feeling the pressure from OTT and SVOD providers that encourage cord-cutting.
From Stream Daily