Aux and Scene partner for concert series
Blue Ant Media is opening a New York City sales office to support deals like this one, which is the first to be promoted by leveraging its partnership with Omnia Media.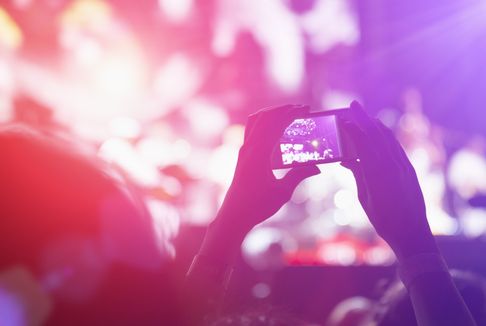 Blue Ant Media-owned Aux and Scene are partnering to host a summer concert series in Toronto and Vancouver in a new program produced in partnership with the loyalty card's media agency Gaggi Media.
Jordan Bortolotti, director, digital solutions at Blue Ant Media, tells MiC that anyone in Canada can enter the program through either Scene or Aux, but will need to be members of the loyalty program if they win entry to the concerts.
The concerts, which will feature yet-to-be-announced artists will be held in August and September, and will also be streamed live online on Aux's and Scene's Facebook pages. The concerts will each host about 200 contest winners, making the in-person experience an exclusive one, adds Bortolotti.
"We were looking at this opportunity for Scene in Canada, knowing that they are very entrenched in the entertainment space and that they have owned movies for so long, we saw a great chance for them to expand outside of that to music," he says.
The concerts will be promoted through a cross-platform content campaign across Blue Ant Media's owned and operated assets, including music-focused MCN Omnia Media. Bortolotti says this promotion is the first time Blue Ant Media has utilized its music MCN for promotion, adding that it gives the company scale it didn't have before.
"This project shows the power of a strong partnership with Gaggi and Scene," he says. "The media agency isn't a buffer between the vendor and client anymore, they are enabling the entire process. This is a great example of how the RFP process is changing. They didn't come to us and say 'we want you to throw concerts in secret locations' or have parameters around it."
In order to launch more cross-platform and global programs, like an up-and-coming one with Budweiser through Omnia Media, Blue Ant has also announced the opening of a US sales office in New York City. The office will be led by Jason Cason, who most recently worked as director of partner development at Machinima. Cason will be joined by Jillian Bove, who until recently worked as senior director of digital sales at Style Coalition. The New York City office is expected to grow to five team members within the next year.
Clients working with the US office will have access to YouTube artists in the music (Aux Music Network), gaming (Square One) and style (Style Collective) categories.
Image courtesy of Shutterstock