Third season coming for Orphan Black
Call it a cloneback? Space and BBC America greenlight a third season of the hit sci-fi series.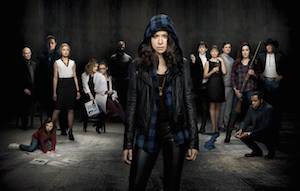 Building on the momentum of its sophomore run, the broadcasters and producers behind Orphan Black have announced a third season of the hit series.
The series' third season order is for 10 x 60-minute episodes, in line with the previous two seasons and in keeping with the recent trend in television toward higher-quality dramas at lower episode orders. 
Orphan Black, which aired on Space on Saturdays at 9 p.m., averaged 337,000 viewers per episode for its second season, the broadcaster said in its statement. The ratings earned the series number-one status in the female 25-54 and adult 18-49 demos on Space for the year to date.
Production on the series is set to begin this fall in Toronto, according to the broadcaster. Bell Media is offering catch-up viewing of the series' second season on Space.ca until Aug. 9.

From Playback Daily