Edmonton Oilers extend radio deal with Corus
The six-year extension will see new programming created on all of Corus' Edmonton stations.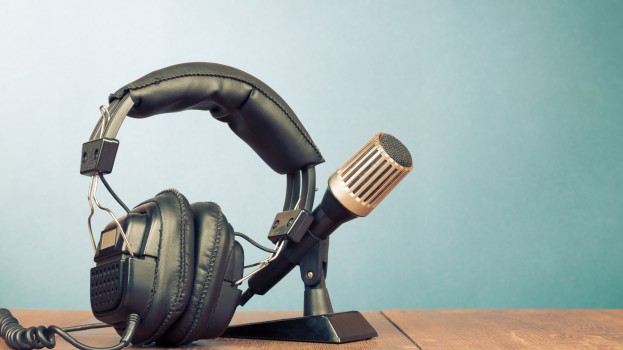 Corus Entertainment will create new Edmonton Oilers-focused content for all of the company's radio stations in the city as part of a six year rights extension deal.
Oilers games will be aired live on 680 CHED, a talk radio station on Edmonton's AM dial that has been broadcasting the team's games since 1995. In 2010, CHED added Oilers Now, a daily two-hour Oilers discussion show.
The deal extends the partnership to 2020, ensuring that Corus will remain the home for Oilers radio broadcasts through the team's move to the new Rogers Place arena in 2016. The value of the deal could not be disclosed.
"They were a very aggressive and competitive bidder. It wasn't a gift, that's for sure," Patrick LaForge, president and COO of Oilers Entertainment Group, tells MiC.
Financials aside, La Forge says that the ability of Corus to provide multiple properties was a factor in the extension, with the deal bringing new content to all of Corus' remaining radio properties in Edmonton: CISN Country 103.9, 92.5 Fresh FM and iNews 880, which were not included in previous deals.
Garry McKenzie, general manager at Corus Radio Alberta, says that the Oilers audience is spread across all of the city's age groups, and bringing more stations into the deal ensures that Corus provides something for all of it. The specific content and format of the programming is still in the planning stages, but will be targeted at each station's individual target market.
On the Oilers' side, LaForge says that the team sees Fresh 92.5 having reach into an over-30, mid-market audience that may not be a regular sports consumer. iNews 880 gives access to the city's white-collar commuters, but also to those travelling outside the city to the area's oil refineries. The biggest reach, however, comes with Country 103.9.
"The country audience is known to be a large consumer of sports, especially hockey in western Canada," La Forge says. "They're 25 year old with lots of extra income that love the team and are loyal as any group I can think of."
Combined, the Corus stations have an average daily reach of over 390,000 listeners, representing 32% of Edmonton's listening audience.
The Oilers organization sells all of its own media, so LaForge says that keeping an established location on the dial is a big benefit for retaining their existing audience going forward.
"Switching out is always dangerous stuff when you've got 19 years of a fanbase that is tuned in at 680 AM. That real estate is a destination for Oiler fans," La Forge says, adding that radio is an important part of the team's media strategy.
"TV is on delay, produced in a special format for a specific audience. The website has clips. Social media gives you clips and observations on things that just happened. Radio is happening right now. You get consumer feedback in its most real time format. We sell out all of our media, so it must be attractive to advertisers as well."
The Edmonton Oilers begin their season at home on Sept. 21.
Image courtesy Shutterstock