Small cities not working for Metro
The paper versions of the London, Regina and Saskatoon editions will stop printing this Friday, but content will continue online.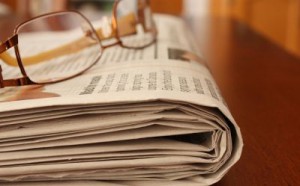 More news from the Star Media Group as it announces the closure of the print versions of its Metro papers in London, Regina and Saskatoon.
The move, which will impact 25 people across editorial, sales and administration at the company, was made because the smaller markets aren't working well enough for the free daily, according to John Cruickshank, publisher of the Toronto Star and president of Star Media Group.
"We experimented with a smaller market play and it doesn't make as much sense as it does in larger markets," he tells MiC. "We want to invest more in the large markets and to do that we need to realize the smaller markets don't work as well as we had hoped."
The changes will take effect this Friday when the print versions will stop, with digital-only editions continuing in each of the three cities. A reporter will remain active in each city, as well as a managing editor in London and Saskatoon, according to a representative from the Star Media Group.
Yesterday the Star Media Group announced a new structure to its staff internally, organizing Metro English Canada and Toronto Star staff under Ali Rahnema as chief operating officer of digital and Sandy MacLeod as chief operating officer of print. The two will be responsible for all aspects of the business under their categories, though Metro English Canada and the Toronto Star will remain as separate corporate entities.
Cruickshank said that move was made following the realization his team had that trying to make people transition from print to digital just isn't working as they thought it would.
"Over the last year it has become increasingly clear to me that digital and print audiences are even more discrete than we thought and the transition model we had been working on from print to digital actually doesn't make a lot of sense," he says. "I have been talking to both print publishers and digital people, and we are all having the same experience with digital."
Media revenues for the first quarter of 2014 at the Star Media Group were down 6.6% or $7.3 million from the same period in 2013.
Print advertising revenues were down 17% at the Toronto Star and decreased 4.7% at Metro newspapers. Geographically declines in Metro's Toronto market were partially offset by growth in Western Canada's larger markets.
The Star Media Group will be reporting its second quarter earnings on July 30.