Spotify available for Canadian download
The app is upping its presence in Canada, with country specific content rolling out in the coming months.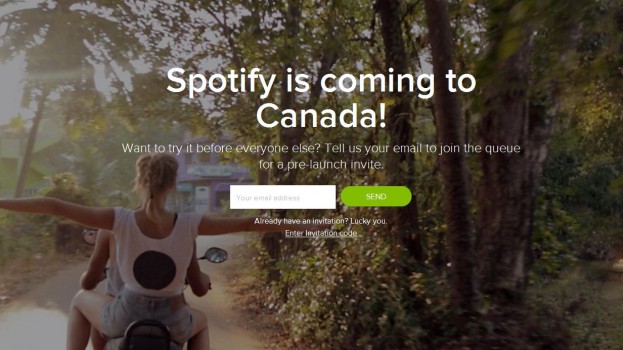 Canadians are one step closer to being able to use Spotify, with news this week that they can now download the app on iOS and Android.
Though people can download the app it is not yet live in Canada because it is still being finely tuned to the local tastes and culture of the country, according to a representative from Spotify.
The service allows users to stream playlists or specific albums. In the US users can utilize the service for free with advertising or pay $9.99  a month for an ad-free experience with better audio quality and the ability to listen to the music offline.
Invitations to get the app will be sent to users who have already signed up online shortly, according to the rep, adding that people can be added to the waitlist at Spotify.ca.
Currently there are no concrete plans being released on opening a Canadian office or timing around the country's official launch. Spotify has 10 million subscribers and over 40 million active users in 57 countries, according to numbers provided by the company.
Recent research from the Media Technology Monitor says that 20% of English-speaking Canadians said they were using personalized online audio services like Songza, Rdio and Spotify.