What Star Media Group looks like now
The media co has reworked its structure, with two COOs now responsible for all business operations at the company aside from Toronto Star editorial and Metro Media Sales.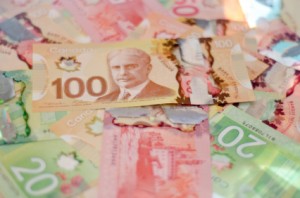 The Star Media Group has announced the restructuring of its organizations, with all business and editorial responsibilities at the company aside from Toronto Star editorial and Metro Media Sales now falling under two divisions; digital and print.
Ali Rahnema has been appointed chief operating officer of digital and Sandy MacLeod as chief operating officer of print. The two COOs will be responsible for all aspects of the business under their category, though Metro English Canada and the Toronto Star will remain as separate corporate entities.
Rahnema had been with the Star Media Group as VP of digital media, with MacLeod on as VP of consumer marketing and strategy.
Sandy Muir, chief revenue officer at the Star Media Group, assumes top responsibilities at the newly launched Metro Media Sales, as well as the now consolidated promotions, research, creative functions, branded content and sales solutions for the company.
John Cruickshank, publisher of the Toronto Star and president of Star Media Group says all sales operations will work to become more integrated, not less, under the new changes. He adds that sales staff will be working to sell more by audience than by platform, as new VP of sales Mark Finney recently highlighted.
Support functions at the company will be consolidated under Peter Bishop as VP and CFO, and Brian Daly as VP and chief HR officer.
The reorganization has also moved Carolyn Sadler to the new position of managing director, Star Media Group's president's office, with executive oversight responsibility for strategic planning, communications, brand marketing and philanthropy.
Paula Sinclair also moves to the new position of chief business change officer, reporting to Cruickshank.
As a result of the reorganization the position of president of Metro English Canada is being eliminated, with Bill McDonald staying on in a transition role and reporting to Cruickshank. McDonald has been with the company for over eight years, and tells MiC he is excited about the future and is contemplating many options as his next step. The role of VP creative and marketing services has also been removed, with Jeff Smith leaving the company as a result of the change.
In a note to employees, Cruickshank said that the goal of the reorganization is to focus on the strengths of print and digital, with both new COOs working closely with Toronto Star editor Michael Cooke to ensure content is reaching the right audience in the most effective way.
"This structure will give us the strongest possible focus on opportunities that are emerging and assets that must evolve to endure," he said.
Last week the Star Media Group's Torstar division announced it would no longer be publishing its free Toronto weekly The Grid. The company also sold its stake in the Harlequin book division to News Corp in May.
Image courtesy of Shutterstock