In Canada, younger men lead the digital push
A survey by Microsoft shows that males under 24 are more attached to their devices and are more likely to use digital platforms for entertainment, social media and research.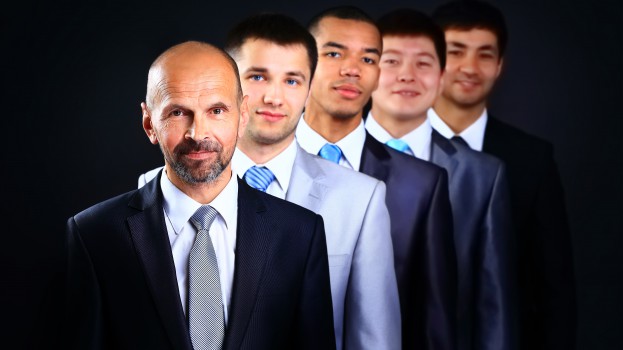 Canadian men are turning towards digital platforms for their entertainment and information, but none more so than those under the age of 24, a new survey from Microsoft Canada shows.

Microsoft commissioned GfK Research to survey 1,650 men and 650 women between the ages of 16 and 25 across Canada. While the report paints a comprehensive picture of the contemporary Canadian male – ranging from his work/life balance and household duties to health and fashion priorities – it also provides data on how men interact with media content, products and brands on a day-to-day basis.
The survey was broken down into age groups: Generation Z (between the ages of 16 and 23), Generation Y (24 to 34), Generation X (35 to 49) and those aged 50 and above. The women surveyed were used as a comparison group to help examine how gender roles are changing in areas like parenting priorities and decision-making on purchases.
The devices men use to access information about their interests – things like sports, entertainment, fashion and finance – vary, but a computer is regularly used by 89% of all men, followed by 82% who use television. Just under half of men use smartphones and tablets to access that information, although those numbers are higher for younger generations: 67% of Generation Z and 60% of Generation Y use smartphone browsers, with 65% of Generation Z and 59% of Generation Y using apps and 56% of both generations using tablets.
Further confirming the tech-savvy digital native archetype, younger men use digital devices and media more often than their older counterparts:
45% of all men visit social networks more than once a day, spending an average of 5.1 hours there. Looking only at those under 24, 61% of them are using it for 6.9 hours (half of all men do so regularly from their smartphone).

Men over 50 watch an average of 16 hours of traditional television a week, while those under 35 watch eight hours and those under 24 watch six hours.

Those under 24 also spend more time listening to music, streaming short videos, playing videogames and on social media.

Half of all men use their smartphone immediately when they get up in the morning, compared to two-thirds of those under 35.

40% of all men use their smartphone right before they go to bed, compared to half of men under 35.
Overall, men spend an average of 2.3 hours a day on their phone. However, men are less attached to their phones than women: the first and last thing 79% of women under 24 do every day is use their smartphone, according to stats from Microsoft. Communication is still the most common activity men use their phones for, although half use it for accessing information and social media.
Sharing brand experiences and posting reviews of services or products is done by less than 18% of men, although once again, that number goes up to 24% for those in Generation Z. Despite that, 55% of men say that they are open to companies that are socially conscious and 46% of men think that advertisers can be entertaining in the content they create.
Image courtesy Shutterstock