Postmedia revenue down in third quarter
Company CEO Paul Godfrey tells MiC about its latest financial results, and plans to expand the Postmedia 2.0 rollout this fall.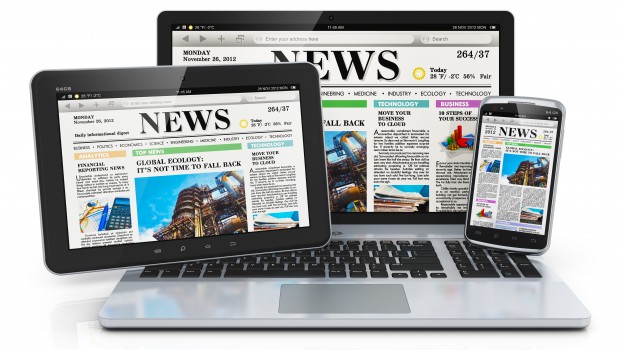 Despite losses in nearly every revenue category last quarter, Postmedia has seen enough success with its recent comprehensive digital approach to continue plans for a rollout across eight more outlets.
Postmedia president and CEO Paul Godfrey tells MiC that digital advertising revenue has been up at the Ottawa Citizen since implementing its "2.0″ multi-platform approach that included a total redesign of the paper and a more responsive website. It also launched free mobile apps designed to be more engaging for smartphone and tablet users through an interface that specially tailors headlines, visuals and page layouts.
"Is it up dramatically? No, but we didn't expect it to be. Ottawa has still seen an increase, though, and we expect that to only get better going forward," he says. Godfrey would not release specific numbers around the Ottawa Citizen.
Overall, revenue for the quarter is down $171 million, a decrease of $20.8 million or 10.8% from the same period last year.
As expected, the loss has been attributed to falling advertising revenues, which were down in every category last quarter, falling by 18 to 21% in three print categories for a total difference of $18.7 million compared to last year. Ad revenues were down by 10% in digital, but that was partially offset by a 10% gain from Postmedia's business-to-business media monitor Infomart, resulting in total digital revenue being down by $1 million. Print insert revenue was down by 5% and income from print circulation was down by 1%.
In a conference call yesterday to media and Postmedia investors, Godfrey and Doug Lamb, Postmedia executive VP and CFO, said that the 2.0 approach will be implemented at the Calgary Herald and Montreal's The Gazette this fall. Godfrey says that the company is aiming to have it implemented at their remaining daily outlets within a year.
The implementation at the Citizen allowed Postmedia to identify inefficiencies that reduced operating costs, even if some of those were in the new system.
Lamb said that they have begun to see similar advertising shortfalls in the early weeks of the fourth quarter, but expects the print circulation revenue to "stay flat" at its current loss rate.
Postmedia attributed some of its advertising difficulties to the automotive industry, which accounts for 41% of the decline in ad business.
The call emphasized that one of the main ways Postmedia is planning to offset these losses is through cost-cutting measures. Compared to this time last year, Postmedia cut expenses by $2.6 million in printing costs and $1.6 million in distribution costs, plus a $10.6 million reduction in staff compensation.
"If you take a look at the hope that digital advertising would replace print, it is not going to happen," Godfrey says. "I think everybody recognizes that. You have to cut your costs accordingly instead."
Godfrey says that an ambitious digital approach ties into that, as it reduces costs on raw print materials and distribution. But he also says that the 2.0 approach makes Postmedia a more attractive place to spend money, for both advertisers and readers.
"The reader wants reliable, consistent news. Years ago you could get away with giving that away for free, and there was a bit of resentment when that changed, but [readers] are slowly realizing that's something you'll have to pay for online today."
This doesn't mean Postmedia is abandoning print altogether, merely taking a cost-focused approach to how it's produced.
"In five years, there could be less papers in Canada and North America, but I do think there will always be ink on newsprint. But there may be fewer copies," Godfrey says. "No doubt, we're transforming Postmedia from a newspaper company to a news media company."
Image courtesy Shutterstock