The fight for Fall TV
The battle plans from each of the major networks, as we head into the new fall season.
This article originally appeared in the July/August 2014 issue of strategy.
By Val Maloney & Emily Wexler
"This isn't a business for the faint of heart," said Kevin Crull, president of Bell Media, at the company's recent upfront presentation. He was talking about the era of months-long lead times for ad campaigns being long gone, replaced by plans that are done 30 to 45 days in advance of execution.
"In this business you have to fight for your advertising dollars every month. You start over with a blank sheet and you have to fight for it."
That battle is being felt across the Canadian content landscape with deals to garner audiences and advertising dollars done with bet-the-company level investments such as what Rogers Media did last fall when it paid $5.2 billion to buy 12 years of national NHL rights.
Today's television landscape is rife with volatility, risky deals and an opponent that's no longer knocking at broadcasters' doors. It's arrived.
The latest PwC Global and Entertainment Media Outlook report says that in Canada, online ad revenue has surpassed television for the first time. And according to Ipsos, 27% of the TV subscribers it surveyed also subscribe to premium channels like HBO, Leafs TV or Super Channel; 20% have video subscription services like Netflix; 20% use video-retail services like iTunes, Google Play or Xbox Live and 7% use premium TV network website/online subscription services Nhl.com, Mlb.com, or Tmngo.ca.
Meanwhile, online content providers like AOL, Yahoo! and Blue Ant Media are ramping up their offerings and cutting major partnership deals to give viewers what they can't get on the TV nets (see here).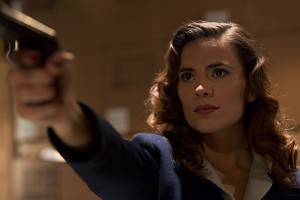 But it's not all doom and gloom for the big guys. Ad spend on Canadian TV grew by 1.4% in 2013, with further gains expected, according to the PwC report. And according to the Deloitte Technology, Media and Telecommunications (TMT) Predictions 2014, more than 2.5 million households will have multiple TV subscriptions by the end of the year, up over 150% from 2012 levels and more than 100 times the number of households that cancelled their cable last year.
Furthermore, the big broadcasters are seriously ramping up their subscription video on demand activity – if people are watching everywhere, the big guys want them to be watching on their platforms. For details on how they plan to get ahead in this space, read about it here.
Rogers, Shaw, Bell and CBC are also going into this year's fall TV season with battle plans that target specific demos and focus on must-watch-now content, as outlined below. On the specialty front, high-quality drama like Space's Orphan Black  is proving how big hits can transcend all screen competition and harness both online and broadcast to build bigger buzz. For more promising breakouts and platform strategies across the specialty space, check out "Choose your own adventure: Specialty TV edition."
So read on to discover what the next year in television has in store.