Seven World Cup takeaways: blog
The top marketer and media lessons Jake Norman, president and CSO of Mindshare learned while consuming this year's World Cup.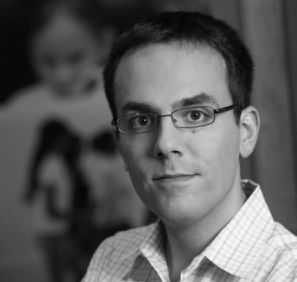 By Jake Norman
I am currently going through severe World Cup withdrawal. This is a result of four weeks of great football games, and at times unbelievable results, but the withdrawal is amped up by the way that I gorged the action and the drama over the duration of the games. I was an addict.
However, unlike the World Cups of childhood, which were built around the TV with a little newspaper thrown in, my addiction is now entirely platform agnostic and dependent on whatever device can satiate my content need in that particular moment. There may be an official schedule but my experience was built around my schedule.
As I look back on my media debauchery over the past month there are seven key lessons for marketers to take away:
Journeys are dynamic and personal
While we think across screens and platforms, ultimately each consumer will put it back together again in a way that works for them. While the central idea may be constant, the experience is unique.
In the case of the World Cup, my experience was based on a combination of analogue and digital, punditry and podcast, video and meme, global and local.
Screens are unique and ubiquitous
We need to think across screens in terms of distribution of ideas but also to realize the content on one screen might not work on another.
Growing up, the World Cup was watched on a TV set in the main room. While I did watch many games this way I also watched in bars, gyms, on apps, shop windows and on computer screens and often with another device in my hand.
The water cooler is virtual

We used to think of the screen as the glue but it is now the event or idea more than ever before.
Twitter was arguably the media channel that made the most of the World Cup, and the world seemed to make the most of Twitter. Each game seemed to break new records for volume and it became a really interesting way of gauging and interpreting the global reaction in a moment.
Facebook was also home to a huge amount of conversation around the event and people rebranded their pages to reflect their allegiances and shared content to broadcast their personal experience.
Data is delightful and adaptive
We need to move from data being diagnostic to it becoming predictive and adaptive in real time.
Google Now learned more about me as the World Cup progressed and used that information to serve me info and content based on what it thought I would find useful and interesting. Pushing out content is not a new concept but projecting what I personally might need certainly is.
Visualization vanquishes volume
Data needs to be interpreted through a lens of art and science.
The Twitter visualizations of each game (final game visualization) told the story of each match perfectly and was a testament to the immediacy and the global nature of the World Cup.
Apps are snacks and sometimes main courses
The fundamental rule of apps is that they need to be useful and versatile.
Sadly work schedules did not always map to the World Cup so there were games that I arrived late to or missed completely. The CBC app was excellent with the ability to replay games and highlights at the press of a button but also to be a companion device and even to stream entire games on.
Mobile is glue
The world is now mobile first and our thinking should be as well.
While my World Cup was not consumed on a single platform or device, the constant over the past month was mobile devices – sometimes it was a main device and sometimes it was a companion; sometimes it was on the go and sometimes it was on the couch but it was always there in some shape, manner or form.
The World Cup is only every four years and it is amazing to think about the degree to which mobile has infiltrated our lives over the past few years and moved from being passive to active, from reactive to predictive and we are probably only at the start – I cannot wait for 2018.

Jake Norman is the president and CSO at Mindshare Canada.