Profile of a binge watcher
They're young, high-income and more than half have children at home, according to new research from MTM on people who marathon view content.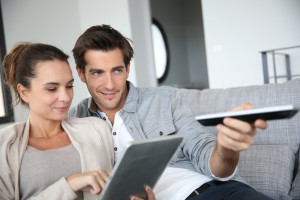 New research from Media Technology Monitor says people who marathon view programming are statistically likely to be between the ages of 18 and 34 (64%), earn more than $75,000 a year (57%) and have children (54%).
According to that data, which was completed last fall and released on Tuesday, over half of all Anglophones have marathon viewed a show in the past year. The study defines marathon viewing as consuming three or more episodes of a show in one sitting.
Scheduled marathons on TV networks are the highest reported form of binge viewing across the board, but Canadian Anglophones who own a PVR or have a subscription to Netflix are more likely to use those services to watch multiple episodes of the same show. Those who own a PVR and use Netflix are more likely to use the latter to access their web content.
The percentage of people who have marathon viewed a show goes up to three quarters with those who own four screens (computer, internet connected TV, tablet and smartphone).
Marathon viewers are more likely to use the internet while watching TV and to use social media tools like Facebook while watching TV than those who don't binge view shows.
A large portion of marathon viewing is currently not able to be captured through metrics, because Netflix doesn't release data and VOD and online viewing aren't measured in the same way as traditional broadcast TV. But the report adds that new metrics to capture that side of the viewership picture are coming.
Image courtesy of Shutterstock