No team? No problem. Visa Canada's targeted approach to the World Cup
Details on how the brand used social media to target fans and overcome challenges around the lack of a Canadian team in the tournament.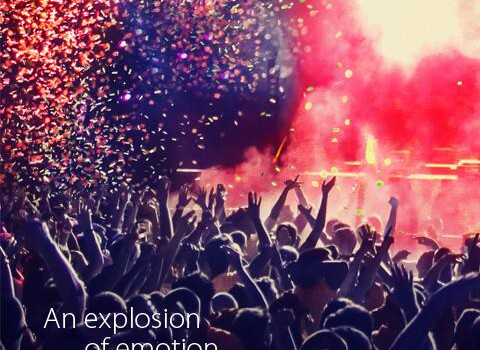 Visa, one of six global partners for the 2014 FIFA World Cup Brazil, moved its focus from a mass media buy to a social push during this year's tournament in order to increase targeting potential.
The reach of the World Cup broke records across social media. Worldwide, Facebook reports that 350 million people talked about the World Cup on the network, generating over three billion interactions. On Twitter, 672 million tweets were sent about the tournament, with over 618,000 sent per minute when the last whistle was blown on the Germany-Argentina final.
Nicolas Lopez, head of emerging products and innovation marketing at Visa Canada, tells MiC that the World Cup offered a one-of-a-kind opportunity and challenge for the company in Canada. In most countries, it was often obvious which team citizens would be cheering on, and Visa's international departments were easily able to tap into the emotion associated with those teams. In Canada, without a national team in the tournament, Visa had to find a way to engage on that same level without putting fans off by showing them content supporting the wrong country.
Data targeting fans was the answer, with the company using Facebook to create groupings of users based on the locations of their friends and interests to make a prediction about what country they would be supporting during the tournament. Twitter created similar profiles based on the players, journalists and other brand leaders that users followed. Visa then targeted video content originally created for users in the participating countries to their fans in Canada.
Visa worked with Proximity to localize international video content from the brand for the Canadian audience. Social Code handled the media buy with some work from OMD.
"If you are in Canada but originally from or supporting a different country, when you see a global brand like Visa speaking about that specific team, there's an appreciation for that," Lopez says. "I saw a lot of examples of users actually responding to us and thanking us for doing this."
Visa's social media content during the World Cup had over 55 million impressions online in Canada (compared to 1.7 billion worldwide) and reached over 7 million Canadians. Lopez says that Visa's posts usually get more likes and favourites than shares and retweets, but that ratio reversed during the World Cup. He adds that what Visa learned during the World Cup, and what the company will focus on in future global events, was that content is shared more when it reflects the same emotions and feelings fans are already feeling themselves.
While he wouldn't get into specific dollar figures, Lopez said that Visa Canada was able to spend less on the World Cup than the brand would typically do for a major event by repurposing content created by the company's international departments.