W Network brings Say Yes to the Dress to Canada
The Canadian version moves from Kleinfeld's to a Toronto shop, giving it a local appeal according to channel execs.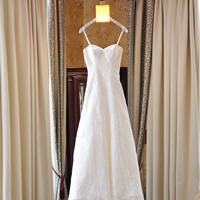 Corus Entertainment's W Network is bringing Say Yes to the Dress to Canada.
The Canadian version of the series, based on the long-running TLC format, will be shot at Toronto's Amanda-Lina's Sposa Boutique. Kleinfeld Bridal, the store where the American version of the show is shot and which recently set up at The Bay in Toronto, was considered for the Canadian series, said Gerry McKean, VP factual entertainment at Temple Street Productions, whose company is producing the Canadian version.
However, the producers thought going with the family-run Amanda-Lina's will help keep the Canadian format of the show fresh, McKean said.
In addition, going with a Canadian-owned and run store for a Canadian version "just felt right," said Vibika Bianchi, VP of original programming, women and family's television at Corus Entertainment.
"They are a family-run shop, they are Italian Canadians – we're just imagining a whole lot of character coming out of that, which will also helps shape the show," Bianchi said.
While Bianchi stressed the pick-up of the Say Yes to the Dress format doesn't necessarily mean W Network is going "all wedding," the show does fit well into the network's programming strategy of focusing on content geared to women within the 25-to-54 demographic.
"Really strong, internationally successful formats are few and far between, so we saw the opportunity with this one and jumped on it," Bianchi said.
The series is set to start production in August, with a tentative air date of winter 2015. Temple Street will produce the series in association with W Network.
Dress image courtesy of Shutterstock 
From Playback Daily