102.1 The Edge puts emphasis on evolution
The Corus-owned station is bringing back Alan Cross as part of an ongoing effort to better target music lovers and grow share in its market.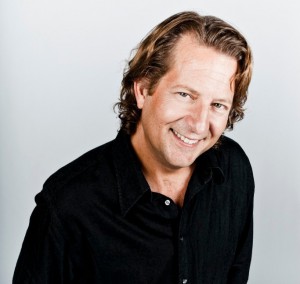 Toronto-based Corus Radio is looking to answer its listeners' cries for more thoughtful music content at its alternative rock station 102.1 The Edge.
The big news from Corus Radio yesterday was that longtime host Alan Cross would be rejoining the station. Cross began at CFNY-FM in 1986 and was a major face of the station's rebranding to The Edge in 1989 with his show The Ongoing History of New Music, serving as the station's program director from 2004 to 2008. Cross was fired by Corus in 2011, although he said that there were no hard feelings between the two parties. He was also one of the first staffing announcements made when alternative music station Indie88 announced its impending launch in 2012.
Dave Farough, GM of Corus Radio Toronto, tells MiC that Cross's return ties into research the station has been doing into what all music listeners, not just radio listeners, want from their radio station.
"It's not about what I want or what Alan wants or what our music director wants. It's about what the consumer wants," he says. "We found out that what they want is smart, intelligent, well-curated music radio."
It's not the only recent change at the station. In March, The Edge revived The Spirit of the Radio, a program the station credited with creating the alternative radio format, and announced a large slate of new on-air hosts. This included a new, music-centric morning radio show to take over the timeslot that was vacated in January when The Edge fired Dean Blundell and ended his often-controversial morning show.
Last quarter, The Edge had a 2.8% market share in Toronto radio with 341,800 daily listeners, according to BBM Canada. That's down from the same time last year, when the station had a 4.1% market share and 421,500 daily listeners. Despite the increased competition for ratings with Indie88 coming onto the scene, Farough says that evolution is always a priority.
"I've been thinking about how to grow our radio stations long before Indie arrived," he says, mentioning that they are also seeing competition from everything from digital music streaming to Netflix. "I don't want to go the way of print and other industries that were slow to react and now can't. I want to be constantly talking to people to figure out where we need to be."
Farough adds that he thinks having Indie88 as a competitor is "fantastic" and that it adds a great deal to the alternative radio format in Toronto that used to be solely occupied by The Edge.
The consumer-based evolution will also be extending to Q107, Corus' Toronto classic rock station. Farough says that playing newer artists – like The Sheepdogs and The Black Keys – along with the old maintains the rock-oriented sound of the station while adding some "freshness" to the format and expanding its demo.
"They're not making much new classic rock these days. People still love the music, but they're getting a little bit fatigued," he says, adding that much of the station's older listeners are already listening to these artists on personal devices.
Playing newer artists also allows the station to have an appeal younger than its traditional demographic.
"It's inviting more people to the party. It's hard to monetize the business when all of your audience is above a certain age."
Q107′s target demographic leans towards males aged 35 to 54, with Farough saying they tend to be more successful, Bay Street-types that grew up on rock music.  He says that The Edge is primarily targeting male and female millennials, who are technology and gadget-focused audiophiles between 18 and 34.