Death of Much is 'greatly exaggerated'
Justin Stockman, VP of specialty channels at Bell Media, on the challenges and opportunities, not the funeral march, for the station.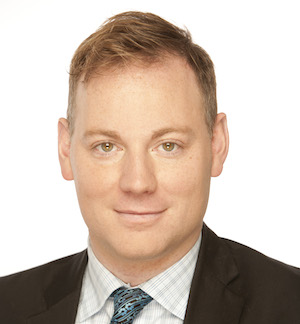 By Justin Stockman
When I joined MuchMusic in 1995, music videos were still being watched on TV, and the world wide web was in its infancy. In fact, one of my earliest jobs was building Much's first web page – making Much one of the first channels in Canada with any web presence at all.
Much has always been evolving. As audiences age, technology transforms, and the TV landscape changes, Much pivots for the next generation. In fact, Much's strong brand and loyal audience have been the only things to remain constant in my two decades at Much. And now, we change again.
It's been a challenging year for Canadian media. The economy continues to affect everyone, and as a result, positions are being eliminated across the industry. Earlier this month, 91 of my Bell Media colleagues lost their jobs. Although the affected positions were spread across several Bell Media channels, the bulk of media coverage has focused on Much.
As the media has reported, Much's onerous and out-dated conditions of licence have contributed to the financial pressure on the channel. Being mandated to air music videos 50% of the time – content widely available online and a ratings loser on linear TV – means that when times are tough, Much feels it.
However, the staffing reductions at Much were really about restructuring our production team to better position the channel for the future as it continues to evolve with its audience – regular viewers of Much aren't likely to notice any difference. We've ceased production on shows that weren't widely viewed, or were in development (for example, Much's flagship daily series New.Music.Live has not been in production for almost one year as work continued on a replacement).
As Canadian television changed, Much changed too. Under the leadership of our former management, the channel transitioned in the late 1990s from an eight-hour live cycle, to a set schedule, with programming either produced in-house or acquired. At the time, this departure was also a huge media story. But just like last week, it was a decision that kept the channel competitive and in-line with other Canadian specialty channels. More than a decade later, the television landscape has changed once again.
Throughout its history, Much has retained a large in-house production pool, attempting to maintain a TV service that looks like the competition, but with a vastly different back-end. While other channels pick and chose programming from a variety of independent production companies, with access to benefit dollars, tax credits, and an ever-changing roster of fresh talent, Much was attempting to mimic the same thing with a team that had none of the advantages of our competitors.
While content on Much has continued to evolve, the channel's approach to production has not. When MuchMusic launched in 1984, its broadcast day was an eight-hour wheel, repeated three times per day. Much was staffed like a 24-hour news service (albeit a small and scrappy one), with multiple producers, live crews and hosts.
All things considered, it worked for a long time – which speaks to the talent of our production team – but it became increasingly tougher to compete. This out-dated and inefficient structure was finally addressed last week. "Much Business Structure Now Closer to Profitable Industry Standard" doesn't make for a sexy headline, but it's the actual story.
Contrary to what has been reported, Much is not operating on a skeleton staff. There are hundreds of employees throughout Bell Media working on the Much brand and content every day. Talented people are dedicated to ensuring the channel remains relevant to our audience and provides the best opportunities for our clients.
Although the media may not recognize the Much of their youth, we are incredibly connected to the youth of today. Much ratings are up significantly, higher than they have been in several years, with viewership in the channel's key 12-34 demo up 28% over last year. The 2014 MMVAs was the second most-watched in our history, with more than one million viewers, and trended worldwide on Twitter. Much's Facebook account has more "Likes" than any other Canadian entertainment brand with more than 1.3 million devoted fans.
And in addition to humour, pop-culture and irreverence, Much remains hugely committed to music and Canadian musicians. We've recently developed several exclusive music offerings on-air and online that bring artists "That Much Closer" to our audience in ways they can't get on Vevo, or anywhere else. As well, we invest 12% of the combined revenue of Much and M3 into MuchFACT for the creation of music videos and content for Canadian indie acts. We are incredibly proud of the support MuchFACT provides to the Canadian music industry, and are delighted to have played a role in the success our recipients have enjoyed both at home and abroad.
Much will continue to innovate when it comes to music programming, and will continue to be a destination for youth-driven brands wanting to connect with the loyal Much audience. Yes, Much has a smaller production pool now, but like the MuchMusic of 30 years ago, we're resourceful and creative. After all, being scrappy and innovative is what Much has always been about.
It has been a difficult month, but Much is well-positioned for another new beginning. We are focused on engaging with our audience, providing platforms for talent, and delivering opportunities for our partners as one of Canada's premier entertainment brands. Much isn't going anywhere. Once again, rumours of Much's death have been greatly exaggerated.
Justin Stockman is VP, specialty channels, Bell Media