Are originals still hot? Media reaction to XES closing
OMD's Sean Dixon and UM's Matt Ramella react to Microsoft closing the unit, and what it means for the originals market overall.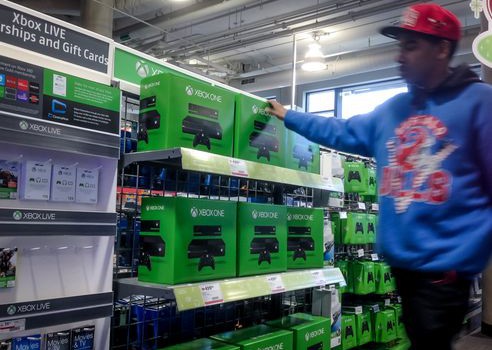 It's been a July of media owner adjustments, with companies announcing closures and layoffs. Until last week original video had been spared, then Microsoft announced it would be shuttering its Xbox Entertainment Studios (XES) as part of a restructuring aimed at focusing its work on the platform back on gaming, and is part of 18,000 employee layoffs announced for the coming year.
The unit had been making big announcements, like the recent Every Street United program, which aired around the World Cup in partnership with McDonald's.
Toronto-based Matt Ramella, VP of digital at UM, and Sean Dixon, director of emerging media at OMD, both expressed surprise at the announcement of the unit closing.
"In a time when competitors have been placing a greater focus on original video programming as a means to grow both audience and ad revenue, it is surprising that Microsoft is pulling back on developing their own content," says Ramella. "Then again, maybe this is Microsoft realizing that it can't be everything to everyone. Re-focusing Xbox efforts on gaming and strengthening content distribution through the Xbox app ecosystem is not necessarily a bad thing for advertisers."
Dixon added that it might be smart for Microsoft to focus on being the platform for content rather than the creator of it.
Of the original space overall, Ramella said it is still an area with a few unknowns that require working through in the coming months.
"Creating original programming for digital platforms is still a fairly nascent space," he says. "There's no doubt there have been several early successes and advertiser appetite, especially through the lens of content integration and sponsorship. However, it remains to be seen if digital originals will find the meaningful audiences required to tap into premium broadcast dollars. As an industry, I think we're still a couple of years off from truly understanding if there's a viable model and where digital originals fit within the larger video advertising landscape."
Dixon says the digital originals space is still very hot, despite Microsoft's announcement. He cited Weird Al Yankovic's new album, Mandatory Fun, which has been supported by videos produced by online partners from Yahoo! to College Humor, and put him in contention for top album of the week on both iTunes and Billboard.
Image courtesy of Canadapanda / Shutterstock.com