Local radio scores big with the Senators
TSN 1200 is partnering with Unique FM to broadcast the Ottawa games in French for the next three years.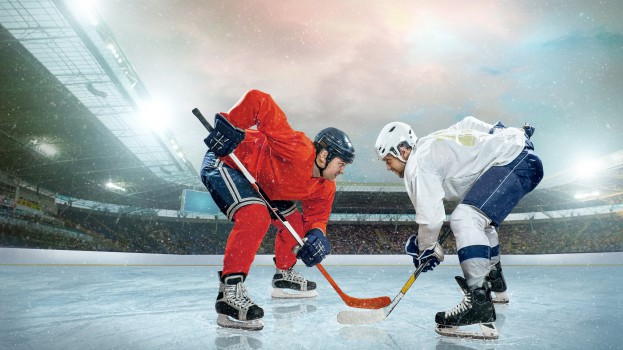 Bell Media's TSN 1200 has signed a deal with Ottawa's 94.5 Unique FM as the French language radio broadcaster of all Ottawa Senators games through the next three years.
The deal is a continuation for Unique FM, which has been broadcasting the French games for the past two seasons, but is the first time it has signed with Bell Media, which got French radio rights for the Ottawa Senators in January of this year.
Bell Media's 12-year deal made it seem like the end of Unique FM's Senators broadcasts, but Richard Gray, regional VP and general manager of radio and TV for northern and eastern Ontario and the Maritimes at Bell Media, tells MiC that the media co had been looking for a sub-licencing deal for a French broadcast partner. The company settled on Unique FM after exploring all other options in the Ottawa-Gatineau area.
"[Unique FM] has been the home for last two years, so they already have the audience. But this is also a way for us to throw our support behind both community radio and Franco-Ontarians in Ottawa," he says.
Unique FM is a young community radio station that was launched in 2010 under the CJFO-FM call letters, specifically serving Ottawa-Gatineau's Franco-Ontarian community. A national sports franchise tends to be out of the grasp of a community station, but Véronique Soucy, general manager at Unique FM, says that the station has become a destination for French sports fans. The station is also the French broadcaster for the CFL's Redblacks, NASL's Fury FC and QMJHL's Olympiques.
"[Sports are] a necessity to give us our place," Soucy says of the audience that sports programming has brought the station. "Sometimes it seems a bit out of reach, but we have great partners, and they allow us to keep broadcasting the games without putting us in trouble financially."
Unique FM's sponsors already include many local businesses, such as Sterling Ford and Desjardins Insurance, as well as several restaurants and sports bars. Sponsorship opportunities are still available for companies of all sizes, but Soucy hopes that a continued partnership with the Senators and a vote of confidence from Bell Media gives the station more credibility as it pursues more national advertisers.
Gray says that TSN 1200 will have an "arms-length" relationship with Unique FM on the broadcasts, only making sure that Unique FM is maintaining its current standards of broadcast quality. Unique FM will continue with its current broadcast team and produce French pre- and post-game shows. Rates for advertising are not expected to increase and each station will be pursuing advertisers independently.
Unique FM is a general-interest station, with programs ranging from talk to news to music. This gives the station a full demographic range, but a male-skewed target of 18- to 54-year-olds during sports broadcasts. Neither Gray nor Soucy were able to give specific ratings for Senators broadcasts, but  Soucy says that the ratings impact from Senators games can be felt across Unique FM's broadcast schedule.
"After the start of our first season, even though it was half the length [due to the 2012 NHL lockout], we suddenly had more people calling in to our morning show," Soucy says. "People would listen to the game and the next day, they don't change channels and they keep listening to our station. It created momentum for us."
Image courtesy Shutterstock