Next stop for Netflix: world domination?
Netflix's latest quarter results and how its aiming to reduce theatre to airing times through new deals with companies like Disney.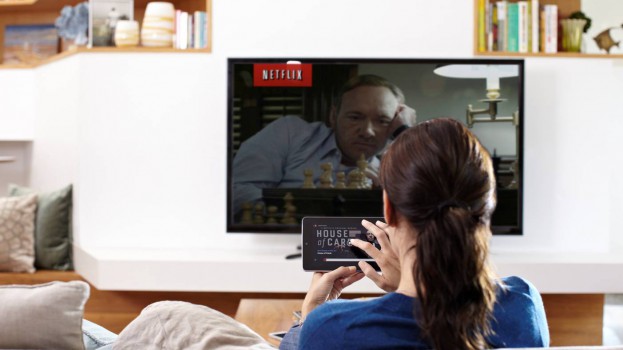 Each new international market comes with its own challenges, Netflix CEO Reed Hastings said Monday during a Q2 earnings call, but he's not shying away from any of them.
The company now has 13.8 million subscribers outside of the US, growing 78% year-over-year, and plans to "further invest aggressively in global expansion." The World Cup didn't slow down the growth rate for the quarter ending June 30 as feared, with Netflix's number of total members surpassing 50 million. Total revenues for Q2 were $1.34 billion, about 20% growth over the same period last year.
This September, Netflix will launch in six new European markets (Germany, France, Austria, Switzerland, Belgium and Luxembourg).
Some recent deals the company is making are breaking new ground: Specifically, Netflix's pact with Disney that gives the company exclusive pay-TV rights for first-run features in Canada.
The Disney output deal, which is an extension of a US agreement, represents "a pretty big chunk of kids viewing" made even more significant with upcoming Star Wars and Marvel films.
"What's really interesting about the Canadian deal is that Disney has now moved that deal in US and Canada to one supplier, which has not been the historic norm," Sarandos said.  "And we are also going to line up the window so our Canadian subscribers can see the movies at the exact same time as US subscribers."
Ted Sarandos chief content officer added that it's a priority for the company to continue to narrow the window between theatrical and pay TV release so they can get the flicks to consumers faster.
After all, viewer habits have changed, and it's something Netflix brass seem to keep top of mind even as their company increasingly acts like a traditional media player rather than a disruptor.