Clear Channel's plan to connect with mobile users
New interactive capabilities on the company's OOH surfaces are coming to Toronto.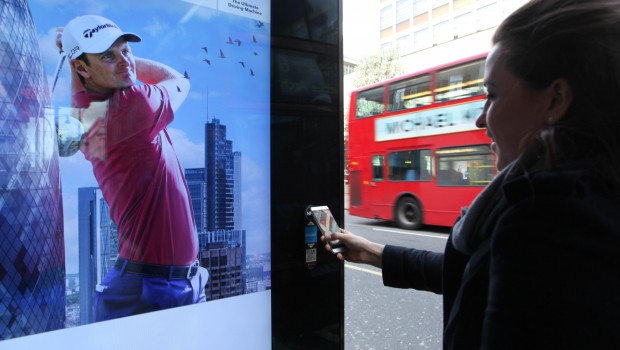 Clear Channel Outdoor is bringing Connect to Toronto as part of a North American rollout of the interactive mobile advertising platform.
Connect places a small panel on the side of ground-level screens that users can connect with using either an NFC or QR code scanner on a mobile device. This will connect the user with interactive content, direct downloads, videos, social media or contests. Campaigns can also be customized by location to send offers, coupons or transaction opportunities.
Clear Channel has been running pilot projects for Connect in European, Asian and US markets for the last several years.
"We got to a point about six months ago where we could finally do a wider, multi-market rollout," Adam Butterworth, market president for Canada at Clear Channel Outdoor, tells MiC.
Toronto is the only Canadian city that's part of the North American launch, which includes 28 markets in the US. Clear Channel is currently working with clients to decide which of their surfaces in Toronto's shopping centres, Pearson Airport and Billy Bishop Airport passenger areas are best suited for Connect. Clear Channel also plans to gauge client demand to decide on other Canadian cities to launch Connect in and when to integrate beacon technology into the platform.
According to IHS Technology, 416 million devices sold this year worldwide will be equipped with NFC technology, compared to 120 million in 2012, with half of all devices being compatible by next year. NFC, which allows users to connect by "tapping" their device on a pad instead of scanning a code, is easier and provides a quicker connection than QR codes. Butterworth says Clear Channel's  initial results show that NFC is having a higher uptake on the platform than QR.
Blue Bite is providing sales support for the platform in addition to back-end technology and execution insights in the US, but Clear Channel will be taking on all of the sales aspects here in Canada.