What's a data-driven creative director?
PCG has hired one, bringing Justin Sanders onto the team with the goal of winning a Lion in next year's rumoured data creativity category.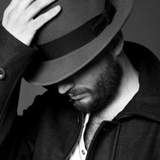 Audience intelligence and content analytics firm Performance Content Group (PCG)  has announced the addition of Justin Sanders to the team as its creative director.
Deb Hall, CEO and co-founder of PCG, tells MiC that Sanders will be acting as a data-driven creative director, aiming to take the traditional agency role and apply it to technology. Prior to joining PCG, Sanders worked as founder and creative director at Little Room Inc.
"We want to reframe how we use data and make it useful for creative," Hall says. "Creative professionals that invest more time with data are not only able to create more insight-driven work but can use their amazing skills of improvisation to react to the data and combine with creative.  Campaigns no longer live or die based on the survey approach but are informed all day long by data."
Part of the aim of adding Sanders to the team is to help PCG win a Lion in next year's rumoured inaugural award in the data and creativity category.
PCG recently signed a deal with Vision7 to provide clients with real-time digital insights into consumer behaviour.