Mott's brings home the bacon…dance
The brand is getting down and digital with an influencer campaign aimed at launching its new bacon vodka-infused Clamato Caesar.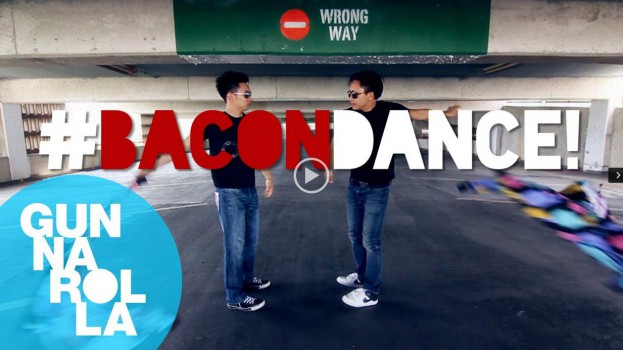 Moving from a specialty cocktail on the patio to the store shelf, Mott's has introduced a Clamato Caesar made with bacon vodka with a digitally-focused campaign aimed at getting people dancing, and drinking.
"[Mott's] has still been pretty traditional, but it's shifting towards digital more and more," Étienne Mérineau, creative copywriter at DenstuBos, who handled the campaign's creative and media, tells MiC. "In this case, with a smaller budget and a younger target demographic, we get a bigger reach online."
Typically, the target demographic for Mott's is an even split between men and women between the ages of 25 and 45, but given the highly specific nature of the new drink, DenstuBos felt the audience had to be narrowed down to 18- to 35-year-old males.
DentsuBos has worked with Mott's for the last year and a half, and this is the first time the two have devoted the brand's media buy to a digital campaign.
The agency reached out to Canadian influencers and video producers on YouTube to create sponsored videos promoting the "Bacon Dance," where people drop to the ground and imitate sizzling bacon while a catchy, electronic song plays. The influencers were Gunnarolla (Andrew Gunadie), Hey Nadine (Nadine Sykora) and Sundayfundayz (Ryker Gamble and Alexey Lyakh) and together, the videos have gained over 331,000 views since June.
Initially, it wasn't revealed that Mott's was sponsoring the videos, which simply carried a hashtag in an effort to gain some earned reach through social media and user-created content. After the videos had picked up steam on their own, Mott's revealed its involvement with pre-roll ads that tied the dance to the Clamato's Caesar Bacon Vodka drink and by using the hashtag on its own social media accounts.
While the audience for video creators on YouTube are usually younger, their audiences also tend to skew towards women. DenstuBos tried to approach influencers who had a stronger male audience and thought the viral nature of the videos would appeal to men, but executing on YouTube also allows for access to a secondary female audience.
DenstuBos handled all the media buying and creative on the campaign, with Veritas developing the first phase of the program and driving the social media aspect.