Blue Ant deepens music ties with Polaris Prize
Raja Khanna, CEO of TV and digital at Blue Ant, on why the media co made the deal, which will see the company cover content, event management and sponsorship sales for Polaris.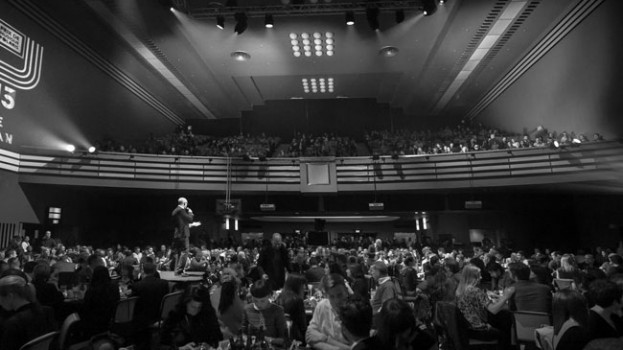 Blue Ant Media has signed a deal to manage the event details, marketing, content and sponsorship sales for the Polaris Music Prize.
Polaris Music Prize is a not-for-profit organization that honours Canadian music with its yearly prize, with the longlist, shortlist and winner being chosen by a panel of music critics without taking things like sales history or genre into account. This year's prize is being presented on Sept. 22 at The Carlu in Toronto, and the shortlist includes acts like Arcade Fire, Basia Bulat, Drake and Shad.
The media co first became involved with the music prize last year when it was the broadcast media partner for the event, taking over the spot from Much. Raja Khanna, CEO of TV and digital at Blue Ant Media, tells MiC the not-for-profit portion of Polaris remains its own entity, but those who run it, like Steve Jordan, founder and executive director of Polaris Music Prize, are now working out of Blue Ant's Toronto office.
Blue Ant Media's Aux music brand will be the presenting brand behind Polaris, with custom editorial, video and a live stream of the award event happening through its platforms. Examples of content that will be created leading up to the event include a Polaris Cover Video Series, where previously nominated Polaris artists will cover each other's work, with Jordan giving the example of Sarah Harmer covering Caribou and the Great Lake Swimmers covering Harmer's work. Those songs will be released on a 7″ vinyl with an accompanying Aux documentary.
Khanna says that while the partnership does allow Aux to reach Polaris' audience of music and cultural influencers, which largely fall into the 18-to-34 demographic, the deal also gives Blue Ant Media greater reach to augment its future events around the brand as well as content on its YouTube MCN, Omnia.
"We are now working with one of the most respected music industry organizations at the centre of our music offering," he says. "Talking to music influencers and cultural ambassadors we can layer in all these different cultural touchpoints for brands and music fans. That gives a unique opportunity for us to offer an integrated offering to music fans."
Photo of 2013 Polaris gala by Dustin Rabin and courtesy of Polaris