Toronto's men have their little turn on the catwalk
Audi Downtown Toronto has a major role in the first Toronto Men's Fashion Week, which runs next week in the city.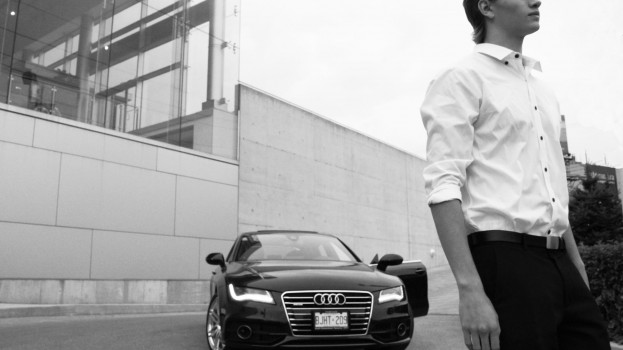 Style conscious men of Toronto now have an event to call their own with the launch of Toronto Men's Fashion Week.
Started by TV personality and Front TV founder Jeff Rustia, Toronto Men's Fashion Week – or TOM*, as it is being referred to – runs from Aug. 12 to 14 at the Fairmont Royal York.
"We want to be the menswear destination for this continent," Anya Nordstrom, national PR director at TOM*, tells MiC. "If you are a designer that wants to show in a dedicated men's show, you used to have to travel to London or Milan."
Even though this is TOM*'s first year, it's already being very ambitious, expecting audience numbers in line with more established fashion events in the city.
"I think it's pretty comparable with [Toronto's World] MasterCard Fashion Week," Nordstrom says, referencing the fall event that saw more than 30,000 people in attendance last year. "This is our first year, of course, but based on RSVPs and tickets sales, the response so far has been nothing but positive."
Audi Downtown Toronto is the title sponsor for the inaugural event, providing financial support and exclusive transportation for VIPs during the three days. The car dealer is also hosting Monday's launch party at its showroom on Bayview Ave., which was also the location of a photoshoot for TOM*'s lookbook, with models posing with Audi Downtown Toronto's vehicles.
"Any way we can work in some Audi participation, we have been, because it's a perfect fit," Nordstrom says. "We think that Audi is synonymous with being modern and true to beautiful design."
Other sponsors include Davines, WFG, Sunpan, Town Shoes and Aldo. Event organizers are also considering launching a winter edition next January.
Image courtesy of TOM*