Pick your Platform: Brock Leeson dispels messaging myths
From sexting and Snapchat to opportunities for brands, Jungle Media's group media manager with five things to know about working with messaging apps.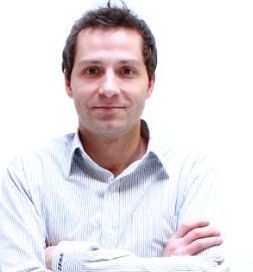 What is the most innovative media platform in market today? That is the question MiC is posing to the industry, with Brock Leeson, group media manager at Jungle Media, on five things to know about working with messaging apps.

By Brock Leeson
In a full fledged race to reach the most users, messaging apps like SnapChat, Facebook Messenger, Whatsapp and the Canadian made (!) Kik are trying to grab the lion's share of a young audience who are looking past standard text messaging apps and social networks for a different type of communication. How are brands getting involved? Are these apps the next big platforms? Is Snapchat still just for sexting? Here's what we know.
Snapchat is for more than sexting.
Although public data is limited, it's been reported that amongst 12- to 24-year-olds in the US, Snapchat has a larger audience share than Twitter. Those young folks can't be sexting that much can they? With the addition of Snapchat Stories, the team at Snapchat is trying to build products that go past the 'disappears in 10 seconds angle' to an ongoing form of communication. (Although stories disappear in 24 hours). Snapchat itself pushed out an ongoing Story around the World Cup were they gathered Snaps from users in Rio and pushed out one big daily story. Promoted Stories anyone?
Facebook has an edge.
For those Facebook diehards who don't want to leave the comfort of their Facebook account, Facebook Messenger looks to have the largest audience, but they also now own Whatsapp, which is one of the biggest messaging services globally. The two newest apps in its stable are Bolt (by Facebook owned Instagram), which sends out disappearing messages like Snapchat, as well as Slingshot, which actually requires you to send a pic back before you can see the message sent to you.
Kik is open for business.
Kik was on the scene early and courting developers to create built-in browser experiences within its ecosystem. Within those experiences, advertisers can house many forms of content that they hope will get distributed through the Kik community. They also allow users to search anywhere on the web, direct from the app, and if the site they land on is Kik optimized, the user can Kik that content to friends, all still within the app.
Could Apple and Google end the entire race?
What would happen if Apple and/or Google simply took all the features of today's top messaging apps, added them to their native SMS apps and made them compatible between iOS and Android? They've already made standard SMS available over Wi-Fi so the younger audience can avoid those pesky texting charges, so it would seem they could simply start adding additional features and slowly crush the competition.
It's private versus public.
While the main social networks today are personal broadcasters, messaging apps are more connected to your contact list in your phone versus how many followers you can attract. While direct messaging is available on most social networks, it would seem as though messaging app users would prefer to take some conversations into a different space whether it be for ensured privacy or ease of quick messaging. When brands get involved, it'll still be about generating reach for their message, but it's a very personal space so you wonder if we'll have another race for followers or if it'll finally be more about the content and how this young audience interacts with it.