TSN serves up new channels
The Bell Media brand is bringing its new feeds to air later this month, timed to launch with the US Open.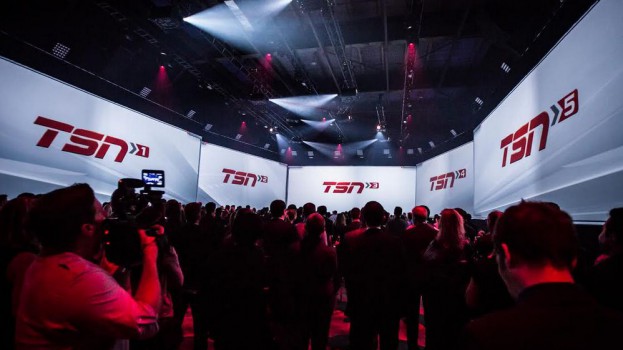 TSN has announced the official launch date of its three new feeds, with all five of its national channels going online on Aug. 25 to coincide with the start of the US Open.
The channels will be made available to people already receiving TSN across Canada on distributors including Bell Fibe TV, Bell Satellite, Eastlink, MTS, Rogers, Shaw and Telus.
Bell Media has already seen big numbers from the tennis court this summer, thanks to successful runs at Wimbledon from Eugenie Bouchard and Milos Raonic, and this launch is aimed at bringing more matches to TSN screens by showing different games across the five feeds.
When the channels were first announced this spring Phil King, president, CTV, sports, and entertainment programming at Bell Media said that when there aren't tentpole events on the feeds, they will be individually programmed with specific areas of the country in mind, in particular NHL games, which are aired only in specific regions due to rights agreements. Specific announcements on which channels will be for which area of the country have not yet been released.
Nathalie Cook, VP sales and brand partnerships at TSN, tells MiC that sales for the new channels are being done based around properties, like the US Open, and not by channel, in order to ease the transition into the launch and keep things flexible for clients.
She adds that rates on the channels are remaining stable for the launch, noting that Bell Media operates based on numbers that are analyzed over two-year periods.
A marketing push emphasizing the increased choice the new feeds will provide viewers is currently in market across Bell Media properties with the tagline "More TSN."
Image of TSN launch party courtesy of Bell Media