TIFF takes King Street
This year's festival is closing the street down with its Festival Street event, featuring film-inspired brand activations and pop-up entertainment.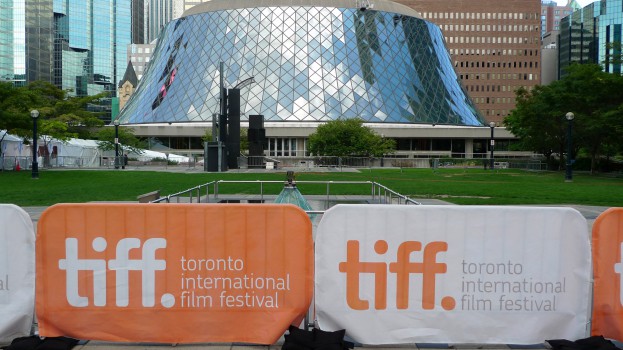 The Toronto International Film Festival is taking to the streets this year with the new Festival Street event.
More than 30 activations, street programmes, art installations and pop-up musical performances will be taking place on King Street, which will be completely closed to vehicles between Peter St. and University Ave. during the first four days of the festival from Sept. 4 to 7.
While TIFF's venues are spread throughout Toronto, King Street has been the hub of the festival since 2010, with massive crowds converging outside TIFF Bell Lightbox, Roy Thompson Hall and David Pecaut Square.
"Two years ago, when we added the Princess of Wales Theatre as a venue, came the tipping point," Franca Miraglia, director of sponsorships for TIFF, tells MiC. "There was so much excitement on the street, a couple of times, I was scared because the crowds were so big."
In response to this, TIFF worked with the Ministry of Government Services to close down King Street to provide a safer environment for festival-goers. With the street shut down, the festival also decided to create a film festival experience for those who may not be able to attend a screening.
Festival Street will feature dozens of musical performances, art installations and film-inspired activities, such as a HAL9000 photo booth and an eTalk-sponsored live game show for Telefilm Canada centred on Canadian cinema. There will also be simple, relaxing seating areas and extended patios for all of the restaurants in the area.
Miraglia says that Festival Street has also allowed TIFF to be more flexible with the companies it works with. With sponsorship and partner packages for TIFF ranging from $40,000 to $1.5 million, she says that the festival recognized that may have been shutting out some smaller potential sponsors. Some brands now have access to a "footprint" – a set, physical location within Festival Street – that leaves out the branding and licensing options, or, instead, can send in roaming sampling teams for an even smaller price. Packages that include the footprint are sold out, but Miraglia says that there are a few sampling opportunities still available on Festival Street.
Some of the smaller sponsors that now have access to TIFF promotion because of Festival Street include AirBnB, which is bringing a showcase of some of its properties and a chance to win a $1000 credit with the service. Independent Toronto coffee shop Snakes & Lattes, is also getting into the mix, setting up an area near the Festival Street entrance with an expert from the shop there to choose a game for visitors mood and time available to play.
Larger sponsors are also taking advantage of Festival Street. Returning sponsor Grolsch, which is now also the naming sponsor of the People's Choice Award, is moving its Open House from behind the Princess of Wales Theatre into the middle of King Street. The Grolsch Open House allows festival-goers to have a drink, enjoy art exhibits or take in one of more than a dozens musical performances on the Steve and Rashmi Gupta Family Stage in the Rdio Music Zone. Other top-level sponsors activations at Festival Street include Bell's Local Calls video booth, McDonald's McCafe Sampling Vehicle and a pop-up closet from Express.
Off-duty police officers will be patrolling the area to ensure that crowds are safer than in years past and to make sure that only authorized companies are activating there. Miraglia says that in order for a brand to take part in TIFF, it has to be doing something more than leveraging the massive audience that the festival brings every September.
"TIFF's board did a program where every department had to set standards," Miraglia says. "For the sponsorship team, [it was making] sure that when we worked with sponsors that we weren't just working to make sure they got a return on their investment, but that they were really adding to the experience."
Image courtesy ckchiu/Shutterstock