Tankut Karahan on his first months in media
The new president of Carat Canada on moving to media and working in today's blink-and-you-miss-it landscape.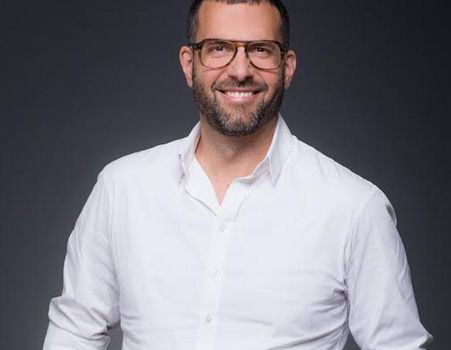 My first eight months at the helm of Carat and I can't help but think how remarkable our industry and media's contribution to it is. Media has clearly become a defining factor guiding business decisions and results for brands.
I make this observation not because I'm a newcomer to Canada, or because most of my life and previous position has been with a creative agency. It's due to the pace at which our agency is moving. It's exciting, overwhelming, a little frightening and just wonderful… all at once.
Now, having been in the industry for 25 years, I have seen many things, witnessed some groundbreaking changes, but none could compare to the significance of the revolution we have all seen in the last five years.
One blink, and the entire landscape changes. One more blink, and you are obsolete.
And in these last five years, I have become quite vocal about how I see the media agency's role evolving in terms of driving client businesses forward.
As such, I believe that "the medium is the message" adage has finally found its true meaning because the medium can no longer be singularly defined or contained within the parameters of the traditional past and the soon-to-be changing dynamic present. The message – or content – today is created, tailored, curated, served and tweaked according to how the medium is consumed and how the consumer reaction is monitored – in real time.
Just five years ago, we would not be talking about real time solutions like programmatic the way we do now. We know that RTB is the fastest growing part of our industry; and, it would not be a surprise to see the current traditional media forms adopt a similar selling pattern. Five years ago, we would only have a few basic content marketing solutions mixed into our media plans as a nice to have, as opposed to treating content like the key differentiator that it is. And as numeric as our industry is, big data discussions around consumer behaviour patterns as opposed to media viewing habits illustrate an even bigger need for thought leadership being provided to our clients' C-suite. Our game has shifted: we are not just asked to deliver efficiencies, but provide business solutions that impact our clients' bottom line. Hence, we are seeing a shift towards performance-based (especially based on clients' business results) remuneration models.
To that end I am happy to be working with a team that is continually building out our analytics capabilities and investing in consumer insights.
And of course, high performance and results are the product of the talented and fantastic teams I found at Carat. It has been a privilege getting to know 200 new faces in Toronto and Montréal.
I have also found the same challenges and pressures that our clients are facing on the media side: fierce competition, "right-pricing," challenges in differentiation of product and service offering, determining the right level and area of investment, relevant messaging and scarcity of talent.
But that said, I am thrilled to be here, at Carat, actively taking part in the reinvention of media. I couldn't have asked for a better mission.