BMO takes the top: Media Monitors
The bank bought the most advertising in Toronto for the week of Aug. 11 to 17.
BMO Bank of Montreal jumped from #14 to the top spot in Toronto for the week of Aug. 11 to 17 according to the latest Media Monitors report.
The bank was followed by the Canadian National Exhibition (CNE), which held its spot at #2 for the second week. Coming in at #3 was Rogers, which jumped from #7 to take third place on airwaves in the city. CIBC held steady at #4 and Spence Diamonds jumped from #8 to #5 for the week, rounding out the top of the list.
In Montreal Bell Media's Space joined the list in the top spot this week, followed by Chevrolet, which jumped from #4 to #2.
Brault & Martineau dropped from #1 last week to #3 this week. Jumping to #4 was Concordia University, which moved up from #10. The Mitsubishi Dealer Association made a massive leap in its buy, moving from #54 to #5.
Toronto:
By brand
By category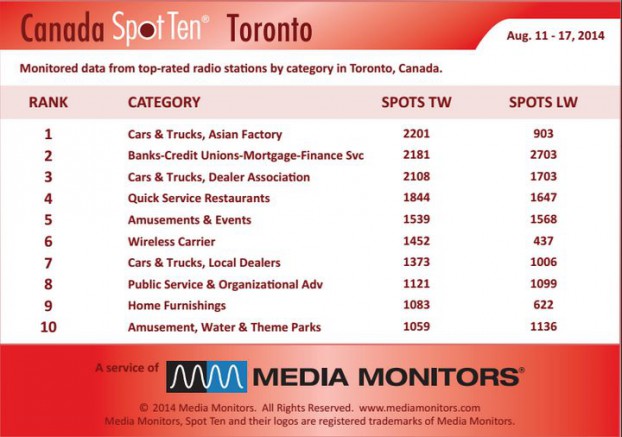 Montreal:
By brand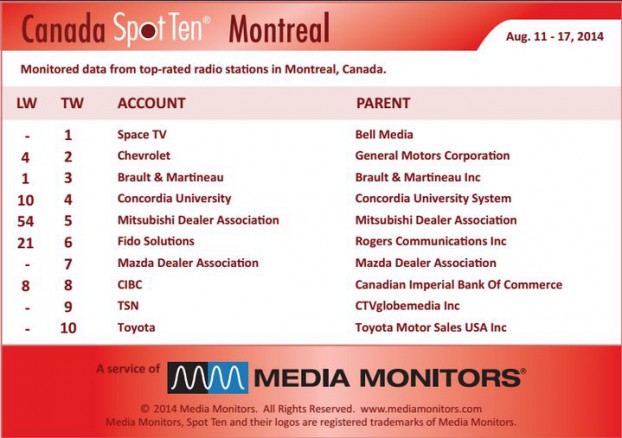 By category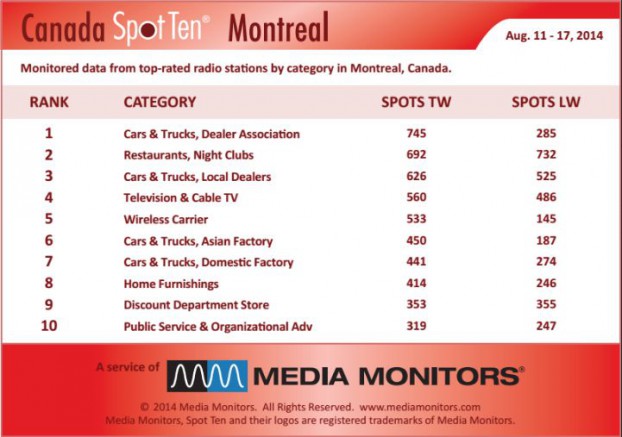 Featured image courtesy of Shutterstock