Performance Content Group wins federal funding
Details from the company's CFO Jake Neiman on what it plans to do with the money from the National Research Council of Canada.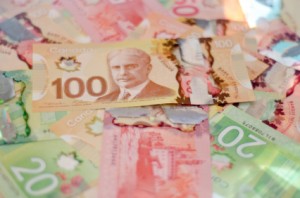 Performance Content Group (PCG) has been awarded funding from the National Research Council of Canada's Industrial Research Assistance Program (NRC-IRAP).
Jake Neiman, CFO and COO at PCG, tells MiC the money was awarded to the company so it could create new advertising innovations to simplify the way marketers use real-time data in their content marketing strategies. He could not disclose the amount of money given.
The money is being used to ramp up staffing at the company, including the addition of Michael Campagnaro as senior systems developer, Kyu Lee as software architect of data science and Janey Lee as project manager.
PCG recently signed a deal with Vision7 to provide the network's clients with real-time digital insights into consumer behaviour.

Money image courtesy of Shutterstock