Reaction to launch of industry's "worst kept secret"
The heads of Starcom MediaVest Group Canada, Dentsu Aegis Network Canada and UM on the potential benefits and pitfalls of Shomi.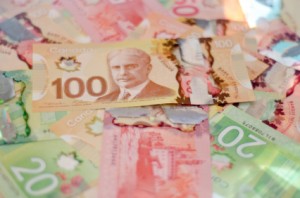 "It's the worst kept secret in the industry," says Annette Warring, CEO at Dentsu Aegis Network Canada of this morning's launch of Shomi, the new SVOD service from Shaw Media and Rogers Media.
Keith Pelley, president of Rogers Media, addressed the rumours around the platform at the launch event, saying new Rogers president and CEO Guy Laurence called the service the Loch Ness Monster in one of their first meetings last December. Laurence said he wanted to see the rumours turn to reality as quickly as possible.
Warring says she is surprised a company didn't launch a similar Canadian SVOD sooner. "They have an amazing opportunity to really heighten the value that they're bringing to their consumers," she says. "It is a brilliant move to the right direction. My word of caution would be in the execution. The Netflix experience in this market, mostly due to internet speed, has been frustrating for some, so an alternative would be welcome. I think Netflix as a brand is well-liked and people have an affinity towards it. Rogers has to overcome some of the issues consumers have with it to compete."
Pelley said consumer research from Rogers and Shaw before launch showed that Canadians are willing to subscribe to between two and four SVOD services a month.
Industry opinion as to whether consumers will use the service is mixed. Bruce Neve, CEO at Starcom MediaVest Canada, tells MiC he believes many consumers were already tapped out on monthly TV and video spending prior to the Shomi launch. He says that this launch will likely not cause many immediate waves, adding that it will likely be more of a precursor to viewing habits in 2020.
Shelley Smit, president at UM Canada says she thinks Shomi will track faster than Netflix due to the size of Rogers and Shaw's existing customer base.
"The ability to create up to six character profiles will allow Shomi to understand their viewers and their consumption even further than Netflix," she says. "This will allow Shomi to better understand how to create content that's desirable as well as provide a better user experience, which can create new and exciting opportunities for Canadian marketers."
Content on the program will have to ramp up quickly, says Neve. "It is all about content; so for right now, the unique content like Orange is the New Black and House of Cards trumps Shomi at day one," he says. "[Netflix has] over 25% household penetration now and a strong brand." Smit adds that Shomi will need to offer something that Netflix doesn't.
Warring adds she is concerned about the ability for Rogers and Shaw to both invest in Shomi and linear TV without ad support on the new platform.
"Something like this is a massive financial undertaking," she says. "I can see the value in it as a business, but it's going to take a considerable amount of their available capital. That's why they aren't going to invest in tech to improve linear TV. They aren't going to move towards single service because they can't. It's a bit frustrating."
With files from Josh Kolm
Image courtesy of Shutterstock