SoundCloud open for business
The audio-streaming platform has announced a new service for independent and major artists to monetize content with a full slate of advertising options.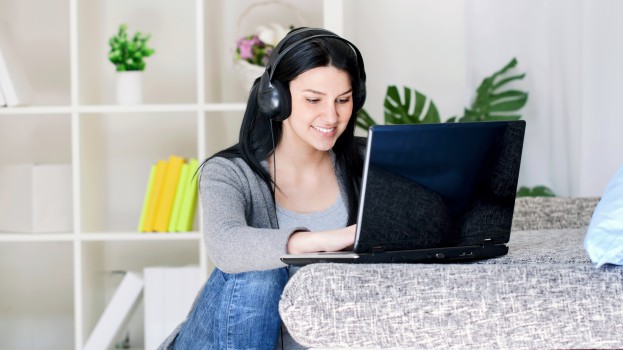 SoundCloud is launching a new premium service that aims to give users a way to monetize their content and also give brands access to advertising on the audio-streaming platform.
The online audio service will introduce a new tiered partnership program called On SoundCloud. The invite-only tier will allow musicians, labels and other content creators to monetize selected content. On the brand side, ad options include native, display for both mobile and desktop, channel sponsorship, contests and pre-roll audio, which will operate similarly to pre-roll on YouTube. So far, five companies have signed on to be the launch ad partners: Red Bull, Jaguar, Sonos, Squarespace and Comedy Central.
Squarespace has already launched its own channel, with a branded, podcast-like track called "Squarespace Stories" telling how the website building platform helps to facilitate creative businesses.
Previously, SoundCloud had made its revenue from investors and by charging for additional file hosting services through its Pro accounts. Many artists, labels and podcasters upload their own content legally, but SoundCloud has had problems in the past with the number of illegally-uploaded tracks on the site. Billboard reports that 80% of the current content on SoundCloud is uploaded by users – both legitimately and not – with 20% coming from labels. By reaching licensing deals with labels and creators, the platform will have both a more robust content offering and a way to guarantee its content is legitimate. Ads will only appear on licensed content.
Initial deals to license content include music publishers Sony/ATV/EMI and BMG, as well as a handful of independent labels, musicians and music-focused YouTube MCNs. Jeff Toig, SoundCloud's chief business officer, told Billboard that the company is in discussions for deals with the three major labels – Sony, Universal and Warner – and a number of top-tier independent labels. Billboard said sources at several unnamed labels said the framework for deals was in place and would be signed in the coming months. SoundCloud also has deals with podcast networks, a form of content that other streaming services like Rdio and Songza do not offer.
The New York Times reports that the deals with labels are said to include equity stakes in the company, which labels will receive in exchange for agreeing to drop past copyright infringement claims.
While this deal puts SoundCloud in a legitimate position to compete with other music streaming services, it differs from competitors in a couple key aspects. Whereas other services built their user base from the ground up, SoundCloud disclosed it already has an estimated 175 million users globally. By comparison, at the time of its purchase by Google, Songza said it had 5.5 million users, although it was not disclosed how many of those were paid subscribers. Rdio does not disclose its user numbers.
Image courtesy Shutterstock