SendtoNews sells 50% of NFL video inventory
Though kickoff is still a week away, the distributor of sports highlights says over half of its inventory has been sold for the season.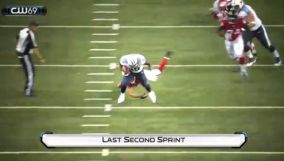 Though the annual kickoff is still over a week away, SendtoNews says half of its NFL digital ad inventory for the rest of this year is already sold out in Canada.
The Victoria, B.C.-headquartered company, which distributes and monetizes sports video highlights across a network of web publishers and the online properties of newspapers, acquired exclusive Canadian rights for all digital NFL highlights and interviews last fall. Recent football advertisers include Redtag.ca, Toyota and Sunwing Vacations.
Last year's football season brought in 31 million views across the entire digital network.
Super Bowl highlights alone brought in 7.6 million viewers, with 15-second pre-roll ads going for a premium US $50 CPM. That will be the cost for next year's final game as well, for which SendtoNews is selling just four exclusive sponsorship packages. Regular NFL inventory SendtoNews provides is priced at $25 CPM. The NFL gets 20% of revenue from ad sales, publishers of the content get 40% and SendtoNews gets the other 40%.
"Online video is a key component of our overall digital marketing mix," says Robert Gennaro, director of search marketing at Red Tag Vacations, in a statement. "We believe online video ads are more effective than traditional TV."
SendtoNews does not produce any content; it just sells ads through an advertising network that's a combination of programmatic and direct sales. The company also has offices in New York, San Francisco, Toronto, Vancouver and London, U.K.  it also provides highlights from NASCAR and the PGA Tour, and last month signed a content syndication deal with Major League Baseball.
From Stream Daily