Shomi's cord-cutting dilemma
Rogers and Shaw have created something that will impact their broader telecom business, and financial analysts say that might not be a bad thing.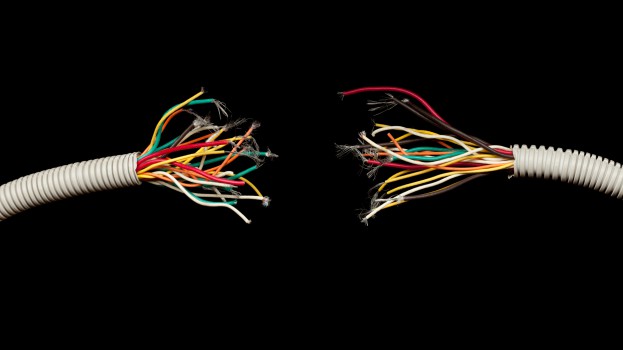 The same abandonment of traditional television services that providers in Canada have been concerned with may be what allows Rogers and Shaw to succeed with Shomi, according to financial analysts looking at the impact the service will have on the broader telecom industry.
Adam Shine, managing director and analyst for media and telecom at National Bank, says that, since Shomi will initially be populated with content that could have been used to enhance Rogers and Shaw's individual video-on-demand services, it may increase the rate at which Canadians are abandoning their traditional TV services, whether Rogers and Shaw want the new platform to be complementary to their traditional offers or not.
"One has to wonder if the potential attractiveness of Shomi doesn't provoke cord-shaving as little-watched TV services get cut to accommodate the costs and time for Shomi usage," he said in a report.
But with Shomi, cord-cutting may be what allows the service to compete with Netflix, which isn't coming from a telecom company with multiple services to consider. Both Shine and Dvai Ghose, telecommunications, cable and media research analyst at Canaccord Genuity, point out that the business lost to cord-cutting has been offset by the resulting greater use of cable providers' wireless and broadband services. Even though Rogers has said that development costs for Shomi have been modest, some in the marketing industry have expressed doubt and concern about how Shomi will pay for its content without the support of advertising revenue.
Though Shomi will be operating as a separate entity from Rogers and Shaw with a team of 50 employees, looking at the whole picture of the user, rather than the individual services they use could help the platform  succeed without advertising, says Ghose.
"If Shomi provides popular and differentiated content, it could reduce customer churn for Rogers and Shaw and increase broadband and wireless average revenue per user over time," Ghose tells MiC. "Consumption of Shomi will count against Rogers and Shaw's customers' internet usage caps or wireless data plans. And it could make some customers choose Rogers and Shaw for broadband service versus their telecom competitors."
But Ghose also says that content differentiation hasn't worked for overall telecom business in the past, using Telus as an example. Telus owns no original content, but has reported stronger wireless and broadband subscriber growth than both Bell or Rogers over the last year. He says the differentiation has to come in overall service.
"Customers look to their access providers for high quality access at an affordable price and as a gateway for global content on the Internet, not for their own content," Ghose says. "In our view, Rogers and Shaw may achieve better retention by focusing on customer service, simplicity and improving their stale cable TV interfaces. Telecoms are better served leaving content management to content experts and concentrating their capital and time on access, not content."
Image courtesy Shutterstock